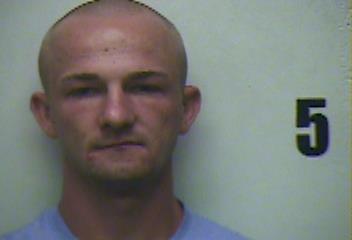 Jeremy Lee Orona
We have been spending significant amount of time working with various agencies in Missouri in attempt to locate Jeremy L. Orona on felony warrant(s). Information and Tips suggest Mr. Orona has allegedly been involved in additional activity in the Liberty, Kansas City and/or St. Joseph area.
May 27 we began an investigation where several gallons of gasoline was stolen from private property. We are seeking the suspects at this time for interview.
May 27 we served a Livingston County arrest warrant on Dallas Janae Garrison, 19, Chillicothe for alleged Probation Violation. Ms. Garrison was transferred to the Daviess Dekalb County Regional Jail.
May 23 a juvenile was detained and removed from the Chillicothe Middle School by Deputy Sheriff/School Resource Officer after alleged threat(s) to physically assault one or more students. Juvenile Officer, Parent and School Officials are aware of the situation.
May 23 a Rail Road requested we meet a train in Chula regarding a person trespassing and hiding under a rail car as it went south past Laredo. Officers arrested a homeless Arkansas Man for the alleged trespassing and transported Rand A. Shahan, 54 to the LCSO.
May 22 we began an investigation of alleged Hindering Prosecuting and Aiding the theft of a vehicle, checks and credit/debit cards in the Chula area. Charges on the accomplice(s) are anticipated in the near future.
May 22 we began investigation of 3 alleged Obstruction of Justice violations. Report being submitted to the Prosecuting Attorney for consideration of charge(s) on all persons.
May 21 we began investigating forgeries and/or fraud as either stolen check(s) or debit/credit cards were being used at area businesses. Warrant obtained for suspect that remains a fugitive as of May 30.
We currently have 34 people in custody at the Daviess Dekalb County Regional Jail.
This week we have had a significant amount of Court with Thursday and Friday involving a jury trial. 79 prospective jurors were summoned to appear in Court on May 29 for potential jury duty. That trial is expected to be completed today.
If you have any information on these or other crimes we ask that you call us at 660-646-0515 or dispatch at 660-646-2121.