MISSOURI SHERIFFS' ASSOCIATION
REPRESENTATIVE OF THE YEAR AWARD
TO
MIKE LAIR
7TH District Representative of Missouri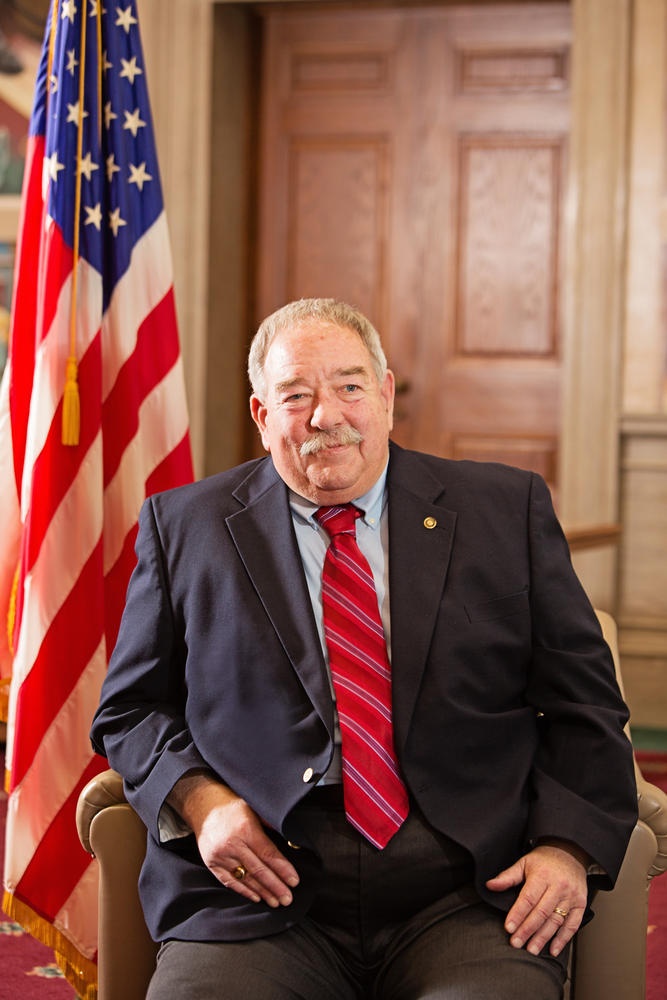 Mick Covington, Executive Director of the Missouri Sheriffs' Association (MSA) has announced that 7th District Missouri State Representative Mike Lair is being awarded the MSA's "2014 Representative of the Year Award".
There is quite a process to determine which 1 of the 163 members of the Missouri House of Representatives will receive this award. The MSA receives input from many sheriffs, law enforcement officials, MSA Staff and MSA Associates in Jefferson City.
Since day one in office Mike Lair has been a very strong supporter for the Office of Sheriff and Local Law Enforcement. Rep. Mike Lair has attended various law enforcement gatherings including several Missouri Sheriff's zone meetings where he has listened to the needs of local law enforcement and helped determine a "Right and Reasonable Solution" and helped educate his fellow Legislators in Jefferson City of these problems.
Representative Mike Lair has consistently demonstrated high levels of leadership, courage and the skills needed to better enable our deputy sheriffs, detention officers, sheriff's and other law enforcement to better serve and protect our citizens.
Representative Mike Lair has worked to advance the Professionalism for the Office of Sheriff in every Missouri County.
It is my honor as Sheriff of Livingston County and a past MSA President to notify and congratulate Representative Mike Lair of this award from the Missouri Sheriffs' Association. I ask that you also share our appreciation for his proven performance for public safety and the security of our rural communities.
---

Representative Mike Lair, is a Republican, represents Grundy, Linn, and Livingston Counties (District 7) in the Missouri House of Representatives.
In addition to his legislative duties, Representative Lair is a retired high school teacher and coach with 38 years of experience in the educational field. He taught and coached in Nebraska and South Dakota until 1987 when he moved to the Chillicothe area. He has owned a small business with his wife, Jeanne, who is also a high school teacher.
Representative Lair attends St. Columban Roman Catholic Church. He is a member of the National Rifle Association, Ducks Unlimited, the Missouri Farm Bureau, and the National Council for Social Studies. He has served as the head of the Bishop Hogan Memorial School Board, Chairman of the Social Studies Department at Chillicothe High School, and as a federal grant administrator for the Teaching Traditional American History Project.

Born February 27, 1946 in Omaha, Nebraska, Representative Lair currently resides in Livingston County with his wife, Jeanne. They have two children, Jillian Harris and Trevor Lair, and three grandchildren, Margaux and Jack Harris, and Elsie Lair.