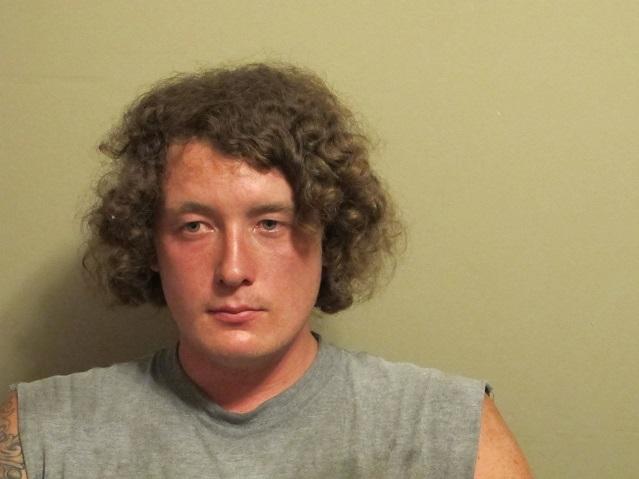 Jeremy Buch Timothy Newton II
Our office recently began an investigation of a reported residential burglary and theft of firearms from the unoccupied home in north east portion of Livingston County. The investigation included checking digital cameras in the area and obtaining multiple photos which included 2 suspects and a suspect vehicle. The camera(s) show the crime took place at a time when no occupants were home during the day.
Deputy Jacob Peterson recognized the suspect vehicle at a location in the 1100 block of Calhoun Street and made contact with the person that uses that vehicle. Jeremy Jacob Buch, 24, Chillicothe was arrested for alleged Burglary and Stealing of Firearms and taken to the LCSO.
Further investigation led us to a man in the south east part of Chillicothe and we arrested Timothy Wayne Newton II, 21, unknown address, for alleged Burglary and Stealing of Firearms.
We obtained a search warrant from Associate Circuit Judge James P. Valbracht and executed that order in the 1100 block of Calhoun Street, Chillicothe, Livingston County, Missouri on yesterday afternoon. We seized various evidence which included 6 firearms which had been reported stolen.
A deputy made contact with a resident in south eastern Livingston County and recovered a 7th stolen firearm from that property.
Both Mr. Buch and Mr. Newton have been charged with Burglary 2nd Degree and felony Stealing of Firearm(s) in Livingston County Associate Court. Bond on both men was initially placed at $10,000. Mr. Buch is currently on Parole with the Missouri Department of Corrections. Both men remain incarcerated in lieu of bond.
(Reminder: All persons are innocent unless and until proven guilty in a Court of law. An arrest and/or arrest warrant is merely an allegation.)