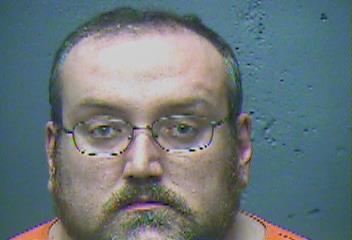 Timothy A. Oelke
On September 01 a deputy received a call for service of a blue colored van on U.S. 36 driving careless and imprudent. The deputy saw the vehicle stop on U.S. 36 just west of Chillicothe and then checked on the driver.
The report indicates the driver was allegedly intoxicated and when asked for his driver's license the suspect handed our deputy a $20 bill and his license to the deputy. The money was given back to the driver and told we were not interested in his money. The deputy inquired about his insurance card and noted the man then handed him an item with $25 dollars cash.
The driver, Timothy Andrew Oelke, 44, Kansas City, MO was subsequently arrested for alleged Driving While Intoxicated, No Valid Driver's License and Bribery or Attempted Bribery of a Public Official. Mr. Oelke was incarcerated in Daviess Dekalb County Regional Jail and charged in Livingston County Court the following day with the alleged crimes.