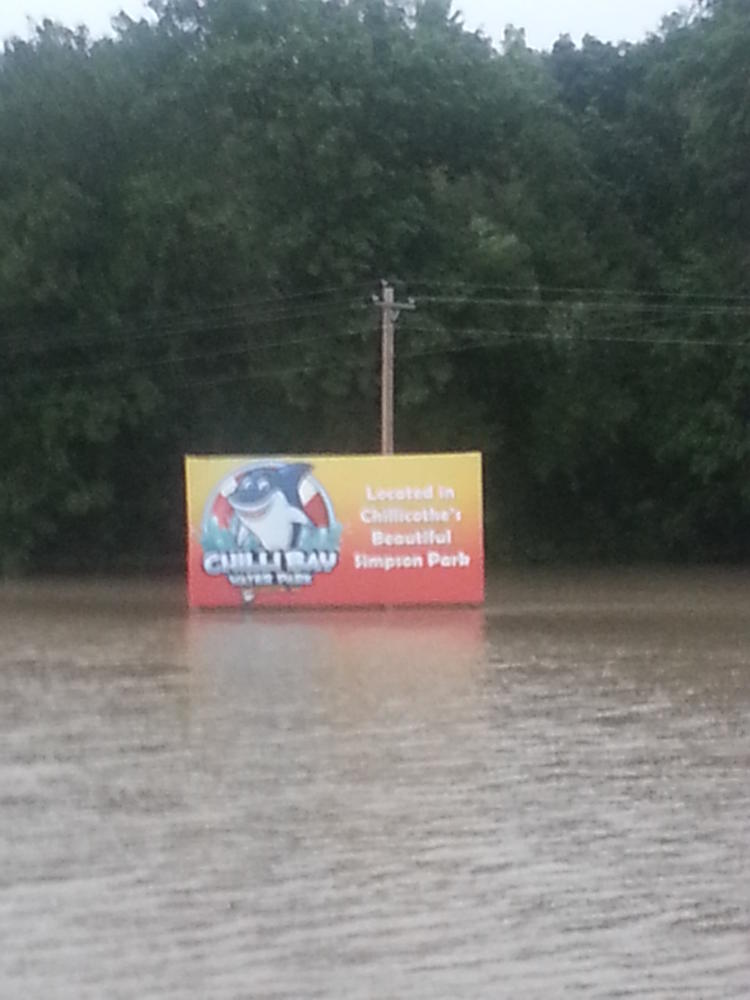 September 03 Deputy/School Resource Officer filed a report with this office regarding 2 students in altercation prior to class on school property at CHS. Video is being reviewed while both the parents and juvenile authority have been contacted. The school will also address the administrative action.
September 05 Deputy/School Resource Officer filed a report with this office regarding a juvenile student at CHS allegedly in possession of a concealed fixed blade knife and chewing tobacco. The parent and juvenile officer were contacted. Evidence was retained and the student released to a parent. The school is addressing the administrative action in addition to the juvenile authorities.
September 05 a juvenile reported that 2 days prior having been physically assaulted at the ball park in Utica. Victim reported unknown teenager punched the victim in the face. Investigation continues.
September 05 we arrested Michael A. Gordon, 28, Lexington on 2 Livingston County warrants one for seatbelt violation and other failing to appear in court. Bond was posted and Mr. Gordon released.
September 08 we began investigating a reported theft of an iPad from a children's day care. Review of the video provided information as to who the suspect was that had entered the facility. On September 10 a deputy and CPD officer made contact with the suspect and allegedly upon informing the man he was under arrest the man refused to comply with the officer's requests and he physically resisted arrest. Officers incarcerated Tibrucio V. Almojera, 30, for alleged stealing and resisting arrest. Mr. Almojera is currently on probation/parole for felony child support and possession of controlled substance violations.
We have recently removed a citizen from our office lobby and instructed him to never return to our facility unless reporting an emergency or criminal act. The resident from the SALT Center had allegedly been harassing an employee in our office and tried to discuss inappropriate things about himself.
After complaint of a sports car in the north east part of the county frequently driving careless and imprudent between 0645 and 0700 weekday mornings, a deputy was in the area monitoring traffic early Monday morning and stopped a Chula resident for 80 in a 55 at Route KK and Liv 273. The driver was cited for the excessive speed and his parent was called and notified.
This week the LCSO mailed out approximately 450 notices to prospective jurors for the next term. The names are selected by computer through the Livingston County Circuit Clerk Brenda Wright. The sheriff of each county is responsible to notify the jurors. (It is almost like winning the lottery.)
We recently recovered 5 stolen automotive type batteries that had been stolen from locations in Trenton/Grundy County. The items and suspect information was submitted to the respective agencies.
Sheriff Cox attended the Utica town meeting Tuesday evening and the Chula town meeting last Thursday evening. Area information was exchanged with those in attendance.
Currently we have 41 people incarcerated in the Daviess Dekalb County Regional Jail.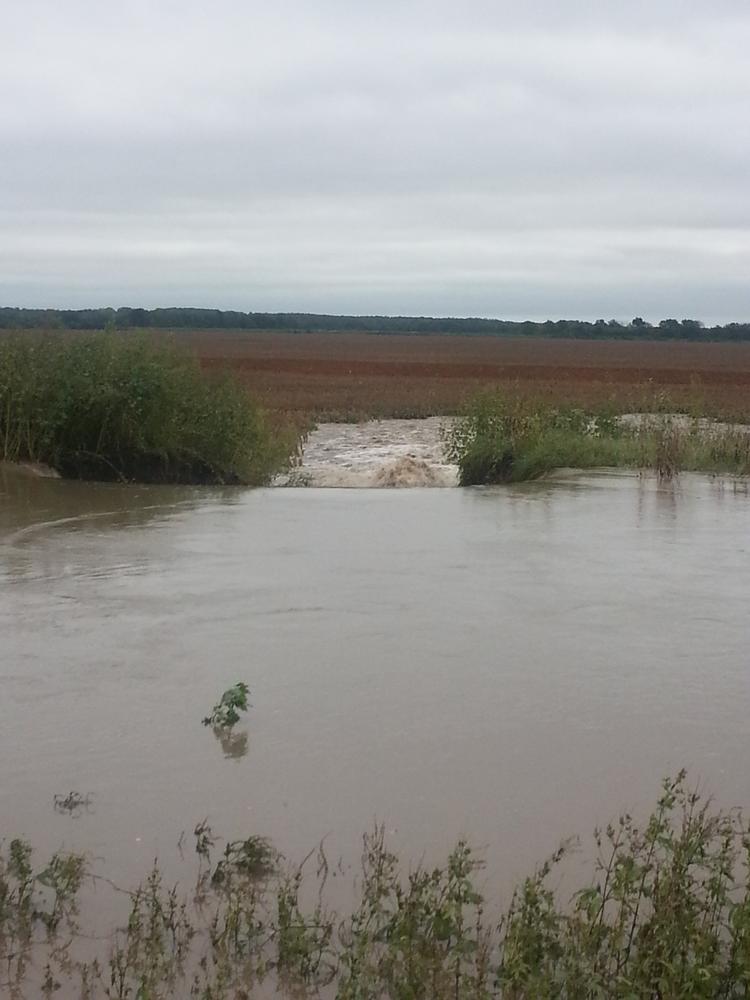 Very top photo is south of Chillicothe by the Grand River Access and above photo is just north of Roach Lake on the east side of U.S. 65 on 9-11. It is of a levee break that was protecting a large milo field.
If you have any information on these or other crimes, please call us at 660-646-0515 or after administrative hours at 660-646-2121.