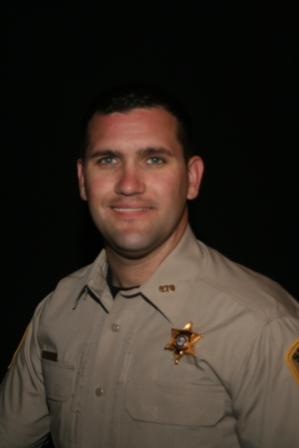 Detective Eric Menconi
Detective Eric Menconi has tendered his resignation as a full time Deputy Sheriff with this office effective September 29, 2014. Detective Menconi has been with this office since 2011 and was promoted to Detective on March 01, 2013.
Eric has accepted full time employment with the State of Missouri and will be working as a Juvenile Officer in the 43rd Judicial Circuit. Eric asked and has been approved to remain with us as a Reserve Deputy Sheriff as we appreciate what he contributes to this community.
The County Commission had authorized our detective pay for 2014 at $2,405.67 per month. The sheriff was able to obtain an additional $100 per month for that detective position through June 2015 from a grant with the Deputy Sheriff Salary Supplemental Fund.
Entry level pay for Juvenile Officer is $2,987.00 per month plus State of Missouri benefits and a raise after 6 months of service. The Juvenile Officer position was very competitive with many quality applicants which speaks highly of Eric's education, training and experience.
Please join us in "Thanking" Eric for his service here and wishing him well with his new career.
Respectfully,
Steve Cox