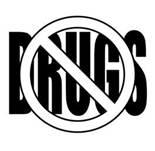 Incidents and Arrests:
October 11 a deputy made a traffic stop after seeing a vehicle fail to stop at a signal/sign. Investigation resulted in the arrest of Randy Schneider, 54, Chillicothe for alleged Driving While Revoked, Failure to Stop at Sign/Signal and Failure to Register a Motor Vehicle.
October 10 an incident at the Livingston County Courthouse involved two male detainees that were appearing for mandatory appearances in Livingston County Court. One male detainee was outside in the jail van and yelling foul language at a deputy sheriff. The other incident involved a male detainee seeing a civilian female inside the courthouse and making profane and inappropriate comments to her. Both men have received disciplinary action at the jail and the sheriff is making the prosecuting attorney aware of this in addition to the Missouri Dept. of Corrections where at least one person will be transferred to.
October 09 a deputy served a Livingston County arrest warrant on Alicia Nicole Birkhead, 30, Independence for alleged Violation of Bond Conditions on 2 counts of class C Forgery. Ms. Birkhead was incarcerated in lieu of $25,000 bond and is also being held in custody by the Carroll County Sheriff on a different matter.
October 09 a deputy completed a report on a juvenile that is allegedly not abiding by agreement with the schools and/or Court. A report was forwarded to the proper authorities.
October 08 an investigation into a local registered sex offender allegedly not complying with all requirements of sex offender registration mandates. A report is being submitted to Livingston County Prosecuting Attorney Adam Warren for consideration of charges.
October 07 a deputy served a Livingston County arrest warrants on Richard Elliott Lee, 28, Trenton for alleged class C felony Theft/Stealing and failing to appear for driving while suspended. Mr. Lee was incarcerated in lieu of $5,500 bond.
October 06 a deputy began an investigation of reported animal abuse/neglect at a location in Utica. Investigation is continuing along with interviews. A final report will be submitted to the prosecuting attorney for consideration of charge(s). The animal(s) are now being better cared for.
October 03 Deputy Sheriff/School Resource Officer Mike Lewis began an investigation of 3 juvenile's allegedly smoking marijuana and possessing drug paraphernalia on CMS property. Juvenile Officer, parent(s) and school officials have been involved in this as required.
Our website has been updated with 3 new front page photos which were submitted by area citizens. We had some other photos we wanted to use that were also submitted photos but they were unable to make them work due to their size. We thank everyone that took the time to submit the photos and be a part of our team.
If you have any information about these or other crimes please call us at 660-646-0515. The members of the Livingston County Sheriff's Office are proud to help everyone in our community.
(Reminder that all persons are innocent unless and until proven guilty in a Court of Law. A mere arrest or arrest warrant is only an allegation.)