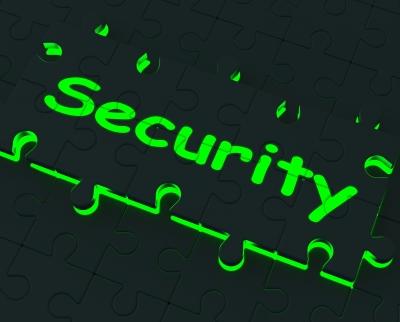 (Photo courtesy Stuart Miles and freedigitalphotos.net)
On Wednesday the Livingston County Sheriff's Office (LCSO) and Daviess Dekalb County Regional Jail (DDCRJ) had 35 inmates at the Livingston County Courthouse to appear before Judge James P. Valbracht at Associate Court.
DDCRJ had 3 transport vans parked nearest the east side entrance of the Courthouse and 4 detention staff guarding the detainees.
At various times multiple detainee(s) were trying to yell at family or friends, trying to be a disruption to others at the Courthouse, and attempting to be a disruption to the entire Court process. One male detainee was even ordered removed from the Courtroom for his profane language and disruptive behavior. Deputy and Detention staff removed that man who began spitting and being even more of a disruption once outside the courtroom. A second detainee decided to join in after appearing in Court and cursing the staff and making inappropriate comments and actions while being escorted to the transport van.
On Thursday Sheriff Cox addressed the matter with the jail administrator and LCSO staff with implementing certain changes and procedures.
The two men who were most disruptive and aggressive in the Courthouse will be treated as violent and maximum security prisoners required to wear all security gear including Spit-hoods and Stun-Cuffs while at the Livingston County Courthouse.
Additional information was requested of the Jail Administrator to educate all Livingston County detainees on rules of etiquette at the courthouse and Court. Some of which include communication with family or friends outside the courthouse will bar those people from attending any hearing and result in disciplinary action at the jail. Furthermore the sheriff will issue a report to the prosecuting attorney for consideration of any additional charges and to make the Court aware of the matter for any sentencing. Should the detainee have already been sentenced and on probation the sheriff will seek formal revocation of that detainee's probation with the Court. If the detainee was sentenced to prison the sheriff will also notify the prison of the actions of the inmate and ask they consider this when determining that inmate's security custody level and parole date.
Our goal is to provide safety and security to everyone at the Courthouse. Too many of the detainees and people associated with some of those detainees have pushed the issue to this point. Therefore we have to address it equally for everyone.