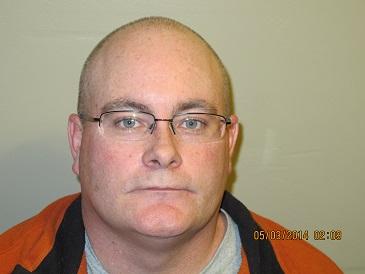 Brent A. Schade
Late night of December 04, 2014 a Caldwell County jury found Brent Allen Schade, 41, Chillicothe guilty of Rape in the 2nd degree after a 2 day jury trial.
In March 2014 the Livingston County Sheriff's Office began an investigation of a reported sex offense. On March 05, 2014 Mr. Schade was arrested by the LCSO and charged in Livingston County Associate Circuit Court with the felony allegation. Mr. Schade has remained incarcerated in lieu of bond and had requested a jury trial with a change of venue to Caldwell County, Missouri.
Several current members and a former employee of the LCSO were at the Caldwell County Courthouse under subpoena both days. The second day of the trail went late into the night with the jury giving the conviction of Rape in the 2nd degree approaching midnight. Sentencing will be held by Judge Chapman at a future date while Mr. Schade remains incarcerated pending the next Court date.
The case was heard by 43rd Judicial Circuit Judge Thomas N. Chapman. Brady Kopek (Caldwell County Prosecuting Attorney) was assigned as Special Prosecuting Attorney on this case.
Missouri Statutes place Rape 2nd Degree as a class C felony with a maximum of 7 years incarceration with the Missouri Department