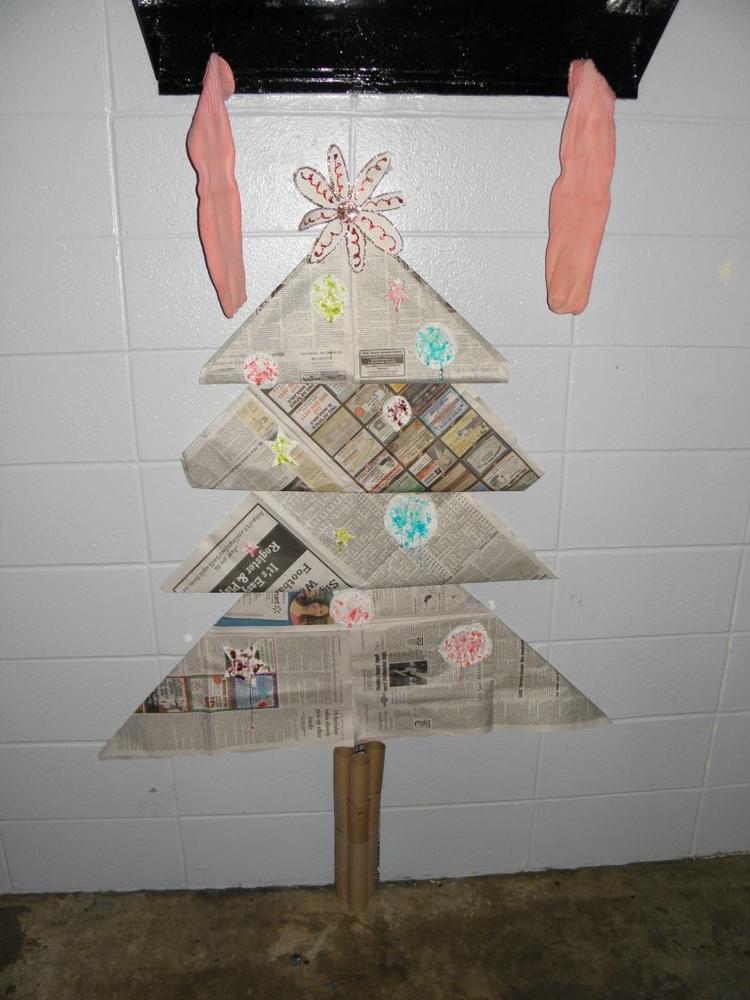 (Photo taken by Sheriff Cox in area 6 of the Livingston County Jail years ago. Female detainees had made their own Christmas Tree.)
December 16 a Chillicothe man surrendered to the Livingston County Sheriff's Office on a minor traffic violation Chillicothe Municipal arrest warrant. That person was subsequently turned over to the Chillicothe Police to process and accept bond.
December 16 a resident on Liv 233 reported their mailbox had been destroyed. Investigation shows suspect intentionally damaged mailbox.
December 17 a deputy was at an address in Chillicothe on a follow-up investigation and saw a man known to have warrants from another jurisdiction. The deputy arrested Randall Del McKee, 55, Chillicothe on 2 minor traffic arrest warrants from Branson MO. Mr. McKee quickly posted bond and was released.
December 18 during routine patrol in Utica a deputy stopped a person suspected to have a suspended driver's license. That man was issued citations for alleged Driving While Suspended, Display/Possession of Vehicle Plates of Another Person, and Failure to have Auto Insurance.
December 18 a Utica resident reported the theft of license plates from their car while it was parked in Utica.
December 19 the LCSO and Coroner investigated the unattended death of an adult male at his residence in Chula. Our thoughts and prayers remain with the family, friends and loved ones at this time.
---
Currently we have 44 detainees in custody, 15 of which are females.
---
A recent Poll question on the Livingston County Sheriff's Office website was:
What will it cost to equip the LCSO patrol vehicles with car cameras and our officers with body cameras? (The choices provided DO NOT include any vehicle installation/training costs or annual expenses.)
Results were:
16% picked $11,427
12% chose $23,003
22.7% voted on $39,971
34.7% responded with $50,590
14.7% opted for $66,849.
The correct answer based on current bids is $50,590. Additional costs for installation is estimated at $9,000 and an annual budget cost for repairs and maintenance is estimated at $5,500.
Thank you to everyone that interacts with our website.