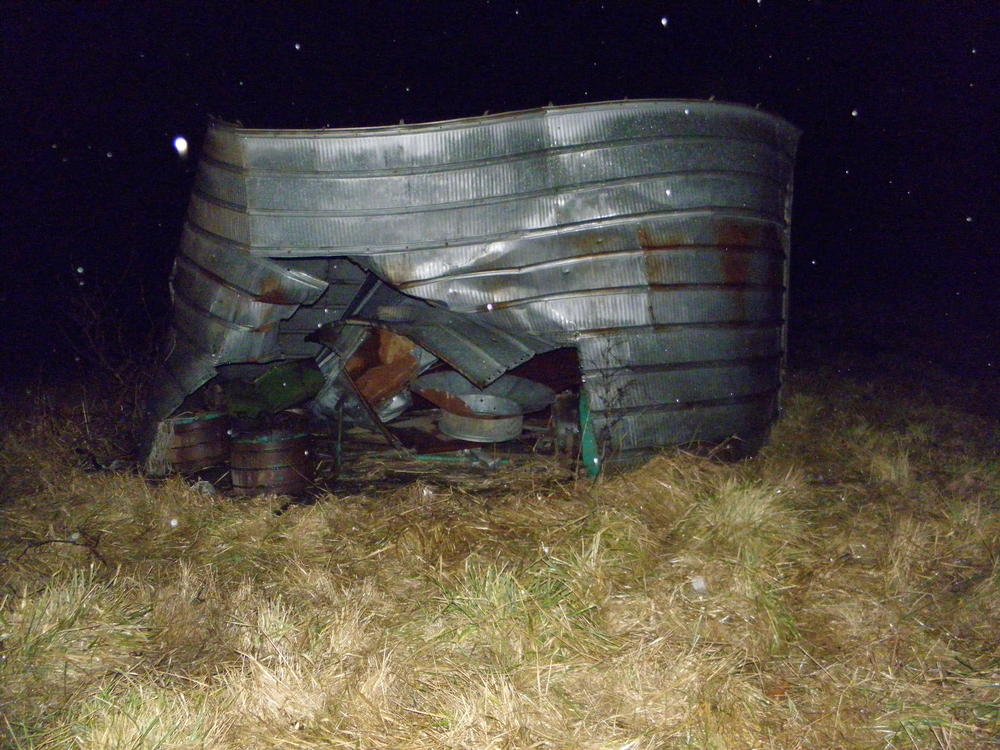 January 06 major steps took place regarding the investigation of an explosion and destruction of a grain bin in the southern part of Livingston County on December 26, 2014. Our office has been diligently working with the Missouri State Fire Marshalls Office, Carroll County Sheriff's Office and Missouri State Technical Assistance Team on this case. Officers executed search warrant(s) in Carroll County, Missouri on January 06, 2015 for certain evidence.
As a result of the investigation on January 06 officers arrested Randall N. Daniels, 52, Hale MO. Mr. Daniels remained in the custody of the Carroll County Sheriff and incarcerated pending formal charges being filed.
On January 07, 2015 Livingston County Associate Circuit Court issued a felony arrest warrant for Randall N. Daniels, 52, Hale for alleged two counts class C felony Endangering the Welfare of a Child in 1st degree. Bond was initially placed at $5,000 on case # 15LV-CR00021 and Mr. Daniels is expected to post bond later this afternoon.
We wish to thank everyone who submitted tips and calls on this case in addition to the media for getting the news to so many citizens.
The investigation continues and additional arrest(s)/charges remain possible.
We appreciate the professional assistance from the Carroll County Sheriff and staff, our deputies, State Fire Marshall's Office and State Technical Assistance Team.
Remember that all persons are innocent until proven guilty in a Court of law. An arrest or arrest warrant is merely an allegation.