A rural resident reported receiving numerous harassing phone calls from a scam artist. The caller had refused to stop calling and was determined to be calling from Kingston Jamaica. The victim was attempting to have all the calls blocked to avoid further harassment.

On February 08 we investigated a dog bite just west of Chillicothe on old highway 190. The owners of the dog were identified and a copy of the report was sent to the Livingston County Humane Society. A few weeks ago our office contacted these same people due to their dog(s) allegedly chasing after bicyclists and we were assured they would maintain proper control of their animal(s). We are submitting a report to the prosecuting attorney for consideration of charges against the two animal owners/caretakers.

A recent alcohol compliance check conducted by our office has resulted in reports being submitted to the prosecuting attorney for 2 retail employees who allegedly sold or provided alcohol beverages to a person who is 18 years of age.

A recent incident or alleged property damage and attempted assault are continuing to be investigated. A deputy observed several vehicles near a field west of Chillicothe and learned one truck had been in the field and created ruts. It was also reported that one or more of the young men had allegedly chased the driver of the pickup to the field in attempt to physically assault him. The investigation is continuing and a report is being submitted to the prosecuting attorney and/or juvenile officer. The land owner was notified by the investigating officer.

Deputy Sheriff/School Resource Officer Mike Lewis filed a report with our office of recent investigations at the Chillicothe Middle School. Two students had their IPods' stolen from their individual lockers. Investigation continues.

A continuance of a recent drug investigation has resulted in a new charge of alleged distribution/deliver/manufacturing produce or attempt or possession with intent to do same with methamphetamine against David Charles Newsom, 44, Chillicothe. Bond was set at $75,000. Mr. Newsom was already incarcerated for similar allegation on drug charge and an alleged stealing violation.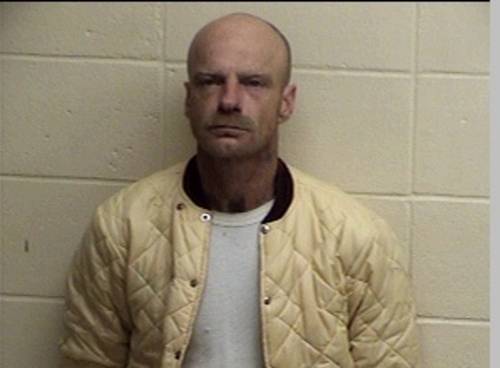 David Charles Newsom arrest photo
On February 07, we served a Grundy County arrest warrant on Donnie Allen Swartz, 39, Chillicothe, for alleged failure to appear in Court on a harassment charge.
Donnie A. Swartz arrest photo
On Sunday morning the sheriff received a tip on the location of a wanted fugitive and shared the information with the Chillicothe Police. The CPD subsequently arrested Carl Edward Tannehill Jr., 29, Chillicothe, on a Livingston County arrest warrant for alleged Theft/Stealing of any controlled substance (bond supervision violation). Mr. Tannehill has been incarcerated in the Livingston County Jail. The tip was a result of the Livingston County Sheriff's Office web site most wanted

www.livcoso.org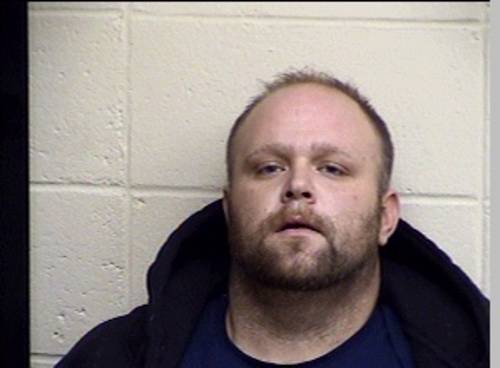 C.E.Tannehill Jr. arrest photo
There are 39 people currently incarcerated in the Livingston County Jail, 7 of which are female detainees.

Today is Criminal Law Day in Circuit Court. We transported 17 detainees to the Circuit Court room for hearings. We picked detainees in the Grundy and Adair County Jails for mandatory Court appearance as well.

If you have any information on these or other crimes, please call us at 660-646-0515.