Early afternoon of March 13, 2015 a deputy responded to a call in the southern part of Livingston County concerning a green colored car allegedly driving through a neighbor's yard and the caller hearing what was believed to be gunshot(s).
Investigation resulted in all persons being interviewed. The "green car" was located and the occupants were relatives. There was no dispute, there was no criminal violation, and there is no additional investigation.
Our office manager reported this office was flooded with calls regarding this and information there was a pursuit and additional actions which are not true.
---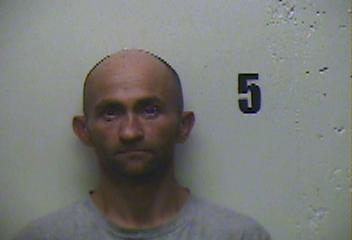 Joseph Fountain Perry
March 13, 2015 a jury trial took place in Livingston County Circuit Court where the State of Missouri had Joseph Fountain Perry, 45, Chillicothe charged with an alleged Methamphetamine crime from October 2013.
Witnesses included 3 Chillicothe Police Officers, Sheriff Cox, and a chemist from the Missouri State Highway Patrol Crime Lab. The jury deliberated late this afternoon and returned with a guilty verdict on class C felony Possession of Methamphetamine. The Court ordered Mr. Perry taken into custody placing bond at $10,000 and also ordered a sentencing assessment report. Mr. Perry was transferred to Daviess Dekalb County Regional Jail.
The case was prosecuted by Livingston County Prosecuting Attorney Adam Warren. Mr. Perry was represented by the Missouri Public Defenders Office. 43rd Judicial Circuit Presiding Judge Thomas N. Chapman presided over the case.