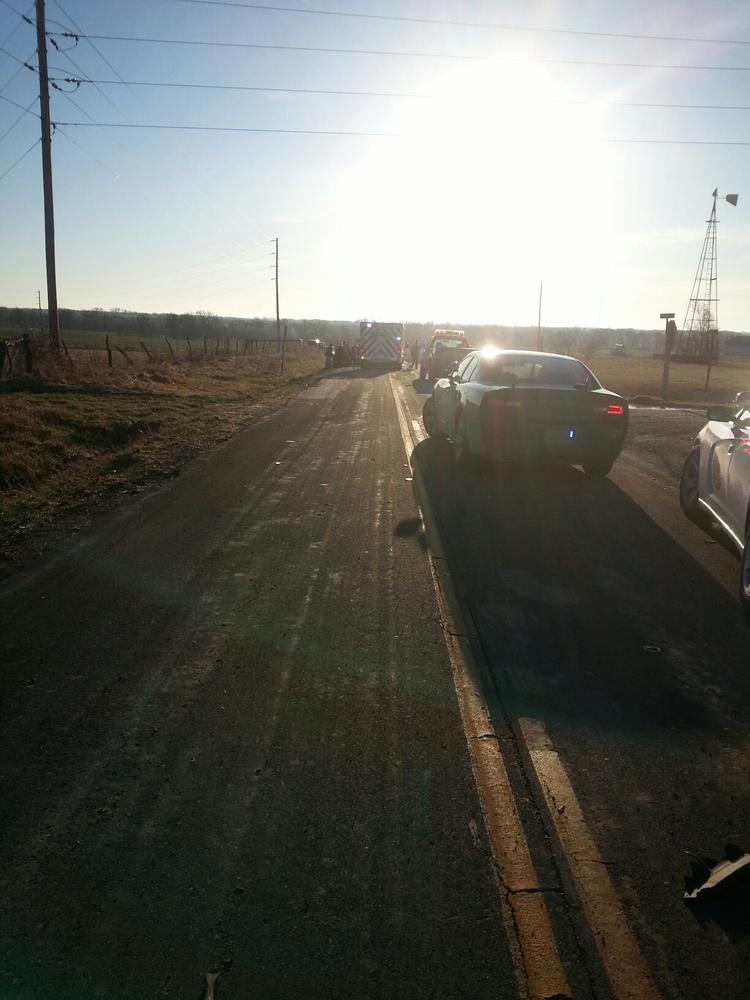 On the morning of March 26, 2015 before 8:00 a.m. the Emergency Dispatch Center received information of a collision on Highway B just west of Highway BB near the Livingston and Linn County line north of Wheeling.
Preliminary investigation showed that a horse drawn vehicle with several children was traveling east on Highway B and possibly headed to school.
A full size vehicle was also east bound on Highway B and struck the rear of the horse drawn vehicle. The children were ejected from their vehicle and one child passed away at the scene. Two other children were transported by ambulance as was the driver of the motor vehicle.
The Missouri State Highway Patrol is completing the investigation with their Accident Reconstruction Team.
Members of the Chillicothe Department of Emergency Services, Chula Fire and Wheeling Fire responded as did law enforcement.
Chief Deputy Claypole and Sheriff Cox were the first law enforcement on the scene. The injured were already being helped by citizens and 3 nursing students from NCMC.
Livingston County Coroner's Office assisted with the fatality.
Not only do our thoughts and prayers pour out to all of these people involved in this accident but also for their families, friends and loved ones. Please do not rush to judgement on how this incident happened. Anyone driving east bound this morning at that time will confirm the sun was at least somewhat blinding and we will not know the facts until the reconstruction is complete. I do know the driver of the motor vehicle was extremely upset with what had happened. I do know that person is a good citizen and would not intentionally harm anyone.
I ask that you also speak with your family and friends about this accident and all of us should be more aware of the dangers of being on any roadway. The weather is getting nicer, school will soon be out, and there are way too many distractions in and around all of us when we are on the roadway. I am personally going to talk with my three young drivers about this and focus their attention on how precious life is. Hopefully together we can prevent at least one horrible accident from taking place in the future.
In closing, I wish to commend the citizens, First Responders, Troopers, and Chief Deputy Claypole for their professionalism and actions in attempting to save human life this morning. This was a difficult scene, it remains very difficult for the family, and it was something which has greatly impacted every one there. A special Thank You to everyone who joined in the prayers and thoughts from deep within their own hearts for all these people.