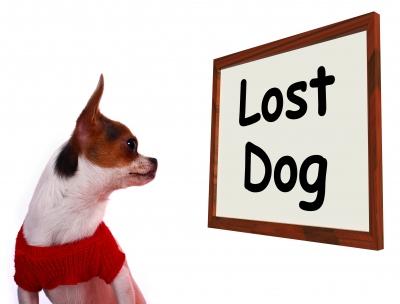 Photo courtesy Stuart Miles and freedigitalphotos.net
Livingston County Sheriff Steve Cox is pleased to announce a new feature on our Most Wanted Website on April 10, 2015. This new feature gives citizens the ability to stay informed about lost or dangerous animals by signing up for Special Alerts on our "Sign Up for Alerts" link. This new feature is also available on our mobile version for those who access our website from their mobile phone or tablet.
We know many people have contributed in making Livingston County a safer place by learning about current crime/scams and have shared tips on criminal acts and fugitive locations based on information posted since January 2012.
Sheriff Cox and the LCSO deputies share and appreciate the community concerns on crime. With that we wanted to do even more to help all of our citizens. Too often we get reports of lost or stolen pets. Each time we see and understand the worry and frustration these pet owners and families have when their pet goes missing. To help we have added a "Lost or Dangerous Animal Alert" feature. Now we can add information to our website, including a photo of the pet and brief information in attempt to gain tips and locate the animal or to alert people of a dangerous animal running at large.
To help us use this feature simply email and provide the information you want posted and digital photo to Sheriff Steve Cox at sheriffcox@gmail.com or call the Livingston County Sheriff's Office at 660-646-0515 or Dispatch at 660-646-2121 and provide the needed information. Once this is confirmed that information and photo (if possible) will be added and updated as time permits.
For test display purposes only, we have posted a test alert to run through April 15, 2015 so you may see how the feature will appear. You may visit our website at www.livcoso.org.