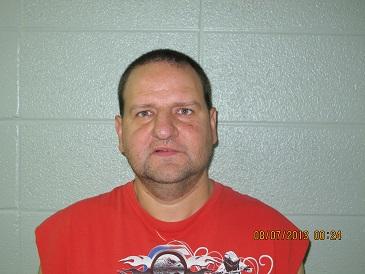 Richard Lee Johnson Jr.
April 21, 2015 the LCSO began an investigation from a tip that a local registered sex offender was allegedly not reporting accurate information and not living where he had reported and was actually living in close proximity to a school.
Through further investigation the LCSO arrested Richard Lee Johnson Jr., 41, in the 400 block of Calhoun Street in Chillicothe. The Associate Court has since issued a Livingston County arrest warrant charging Johnson with 2 counts of class D felony Failing to Register as a Sex Offender and 1 class D felony count of alleged Sex Offender residing within 1,000 feet of a school/daycare.
Mr. Johnson remains in custody at the Daviess Dekalb County Regional Jail in lieu of $5,000 cash bond.