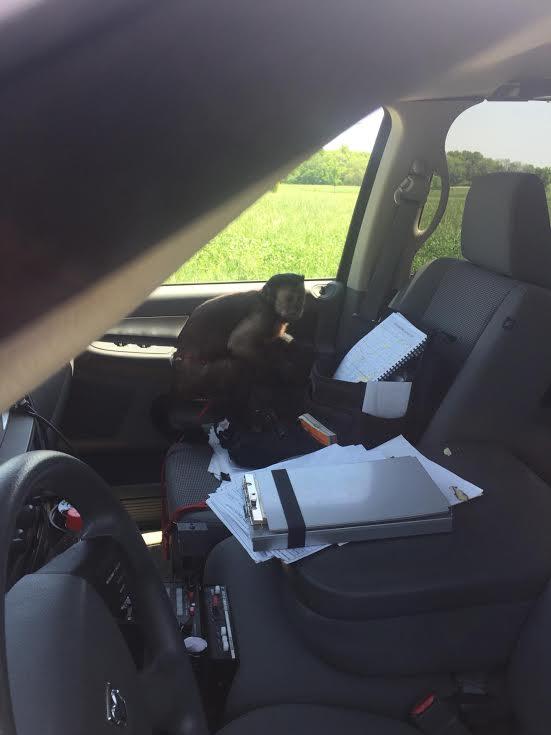 Monkey in Patrol Truck
Thanks to the media and area citizens the missing monkey has been found. A citizen north west of Chillicothe called in a possible sighting. Deputy Chris Mueller responded to that location and found the missing monkey.
Only Deputy Mueller could converse with this little guy and the monkey jumped in the patrol truck for a ride home. Deputy Mueller reported the monkey appeared in good health but was very hungry.
The pet owner is very grateful for the citizen tip and safe return of the exotic pet.
We appreciate all the tips and inquiry. We are also happy this guy made it home safe!
Sheriff Steve Cox