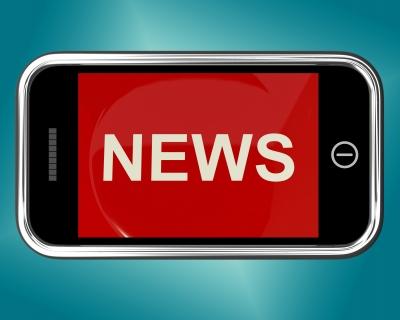 (photo courtesy Stuart Miles and freedigitalphotos.net)
Incidents:
June 04 an investigation regarding a reported felon in possession of a firearm was investigated and found to not be a violation of Missouri and Federal law.
June 03 a Domestic Disturbance in Ludlow was investigated. Incident found to be verbal only and no arrests made.
June 03 a report of stolen bronze vases from 2 head stones in a rural cemetery were reported. Investigation continues.
June 01 the LCSO and Coroner investigated an unattended death east of the Chillicothe City limits. Preliminary investigation is the elderly male passed away from natural causes while at home. Investigation continues. Our thoughts and prayers remain with the family, friends, and other loved ones.
Arrests:
June 03 a deputy served a Livingston County arrest warrant on Larry Robert Thompson, 35, Arkansas for alleged Violation of Bond Condition on a felony drug charge. Mr. Thompson was transferred to the Daviess Dekalb County Regional Jail in lieu of bond.
June 02 deputies arrested Wilber G. Hicks, 49, Avalon on a Parole Warrant. Mr. Hicks was transferred to DDCRJ.
Other Information:
June 01 Sheriff Cox attended the town meetings in Ludlow and Chula where area information was exchanged.
This week the LCSO received a certified Court order from the State of Florida ordering a specific parent to obtain temporary custody of a minor child from the other parent that was now in Chillicothe.
June 02 Deputy/Office Manager Sindy Fitzpatrick attended M.U.L.E.S. TAC meeting Tuesday afternoon.
The LCSO has remained very busy working on these and other investigations, taking calls for service, Court bailiff security, and assisting other agencies.
If you have any information on these or other crimes please call us at 660-646-0515 or dispatch at 660-646-2121.