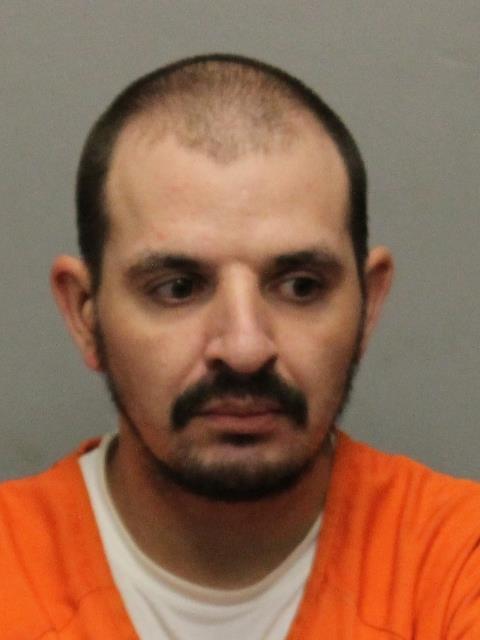 Daniel W. Phelps David A. Mace Krystal M. Anderson
A somewhat lengthy investigation by the Livingston County Sheriff's Office and Missouri State Highway Patrol of alleged Methamphetamine activity in the City of Wheeling has led to 3 arrests taking place on the evening of August 11 through early hours of August 12, 2015.
On the evening of August 11, 2015 an investigator with the MSHP, and staff from the LCSO and Chillicothe Police Dept. (CPD) worked on the group information. Subsequently as part of this investigation traffic stop was able to be conducted in Chillicothe by CPD officer(s) which resulted in 2 custodial arrests; being Krystal Marie Anderson, 30 and David A Mace, 36, Carrollton.
The MSHP Investigator contacted Sheriff Steve Cox and a decision was made to seek a search warrant at that time. That same MSHP Investigator applied for and received a Livingston County Search Warrant for a single family residence in Wheeling, MO.
A joint team from the LCSO, MSHP, and CPD subsequently executed the search warrant which resulted in the arrest of Daniel W. Phelps, 52, Wheeling. An estimated ½ ounce of suspected high-grade methamphetamine was seized at the site of the search.
All three persons have since been charged in Livingston County Associate Circuit Court as Judge James P. Valbracht signed arrest warrants with Mr. Phelps being charged with 2 class B felony violations of Distribution/Attempt or Possession with Intent to Distribute Methamphetamine and his bond was set at $75,000 cash. Mr. Mace and Ms. Anderson were charged under the same statute with only 1 class B felony and their bond was set at $50,000 cash. All 3 were transferred to the Daviess Dekalb County Regional Jail.
Livingston County Prosecuting Attorney Adam Warren assisted with obtaining the search warrant and is continuing with prosecution of these 3 defendants.
All 3 organizations were diligent and spent significant time on this case. At least one investigator on this case was on duty for nearly 30 hours straight. Good job by all. SC
Reminder that all persons are innocent unless and until proven guilty in a Court of law. A mere arrest, arrest warrant, or search warrant does not prove guilt.