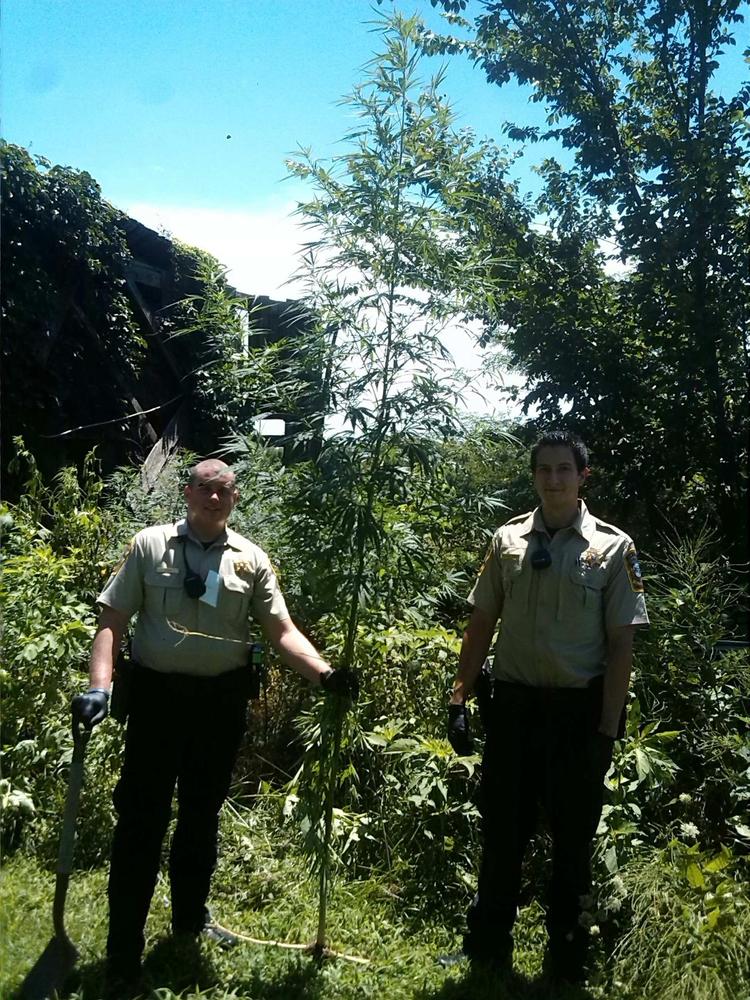 On July 30, 2015 Deputy Ryan Ford applied for and received a search warrant from the Associate Circuit Court. Members of the Livingston County Sheriff's Office and Missouri State Highway Patrol served the search warrant in the 8000 block of Liv 525. Officers recovered an alleged stolen Stihl Chainsaw and Toolbox with various tools. Officers also seized several Marijuana plants as also authorized on the warrant.
Suspect(s) have been charged in connections with the alleged burglary and stealing from a business in Daviess County. Potential additional charges are pending in Livingston County.
Photos taken by LCSO of seized Sativa variety Marijuana plants.