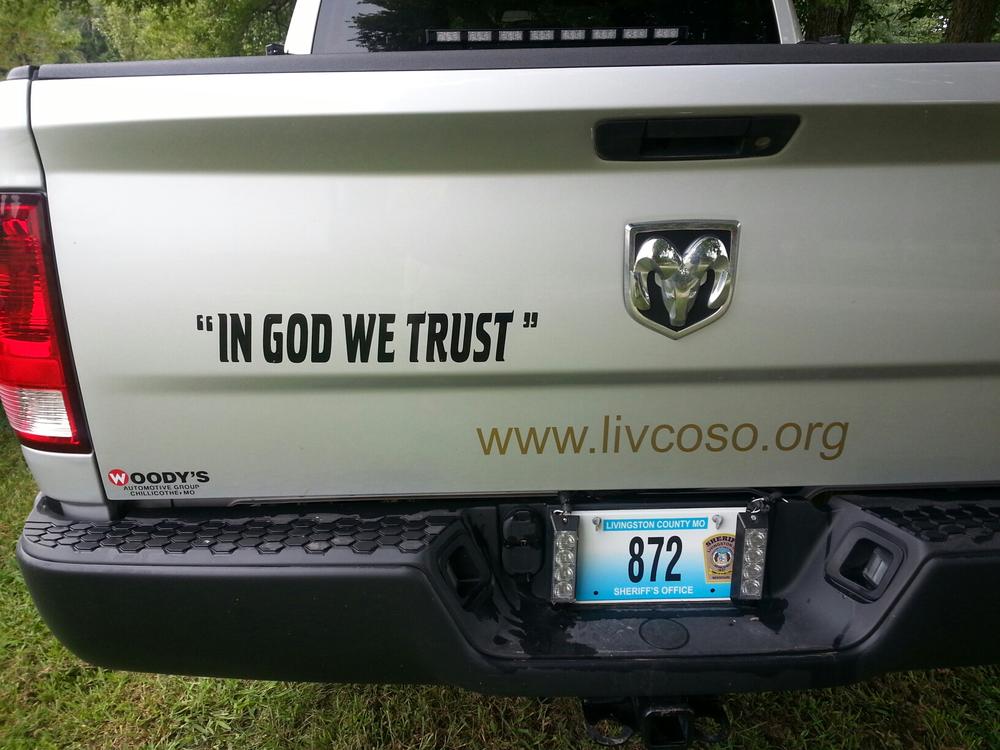 The 84th Congress of the United States passed joint resolution that our national motto is "In God We Trust", this was approved by President Dwight Eisenhower in the summer of 1956.
In 2015 Greene County Sheriff Jim Arnott first placed the national motto on the sheriff's office patrol vehicles. At the 70th annual summer conference of the Missouri Sheriffs' Association the attending 114 elected Missouri Sheriffs voted to support our national motto.
We have now placed "In God We Trust" on several LCSO patrol vehicles. When additional decals arrive all our patrol vehicles will proudly display this.
Sheriff Steve Cox contributed to the cause and obtained these decals.