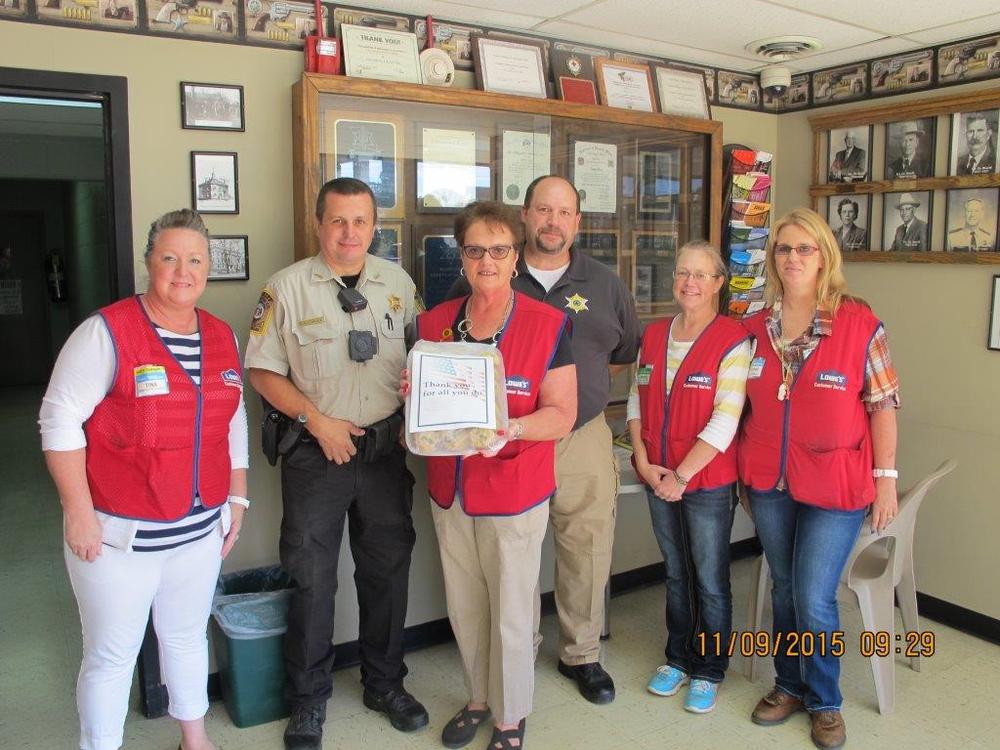 The men and women of the Livingston County Sheriff's Office ask everyone to reflect on the horrible incidents on and since 9-11-2001 where many great Americans have died or suffered injury and illnesses from the terrorists around the world.
We must always remember the huge impact 9-11 still has on the thousands of families and our country. We still pray for peace while others continue to seek death of our citizens, law enforcement, and our country simply because we are American citizens.
Today, our friends at LOWE'S and a few others came to the Livingston County Sheriff's Office to say "Thank You" for what law enforcement and emergency first responders do for their communities.
We truly appreciate these fine people and everyone else who is also a good citizen. The saying of "United We Stand" never fades and together everyone is able to share the pain while working toward a better future.
Be safe and God Bless.
Thank you,
Sheriff Steve Cox and Chief Deputy Michael Claypole