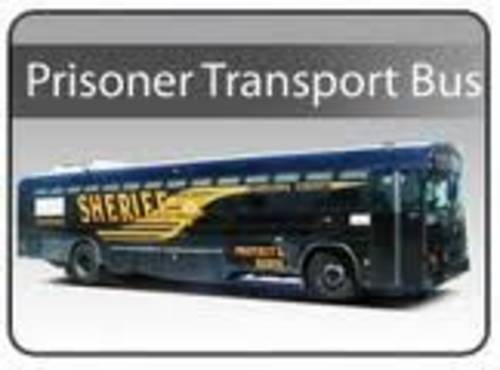 On Friday night deputies responded to the river bottoms near Utica for a reported youth related alcohol party. Deputies found several persons there who were minors. Parents were notified and took custody of their children. Some alcoholic beverage was discovered and the source of the supplier for that remains under investigation.
On Saturday evening we investigated a report of a, infant child which had been left at a residence in southern Livingston County with some acquaintances for several days. We involved the Juvenile authorities and DFS with the investigation. The child has been released to a relative and a report will be submitted to the prosecuting attorney for consideration of any charges.
On Saturday two detainees were found to be fighting and numerous male inmates in adjacent areas were loudly encouraging the altercation and inciting others. The entire areas were locked down and the two aggressive inmates were properly attended to. A short while later the jail returned to normal operations. A report is being sent to the prosecuting attorney for consideration of charges.
Last week the Circuit Court sentenced several detainees to the Missouri Department of Corrections. Here is a listing of everyone we transported to prison either at Vandalia or St. Joseph:
Janet M. Caselman, 56, Wheeling
Paige Lea Shouse, 24, Chillicothe
Jeneva Carol Burton, 30, Chillicothe
Corondrick Evans, 32, Brookfield
Damion Dornell Griffin, 19, Chillicothe
Thomas Michael Haughton, 39, Chillicothe
Leonard Eugene Stumph, 59, Chillicothe
Billy Ray Williams, 30, Chillicothe
Jacob Andrew Herrington, 26, Chillicothe
On March 05, we served a Livingston County arrest warrant on Mindy S. Edwards, 30, Brookfield, for alleged failure to appear in Court on a Possession of Marijuana citation.
On March 09, we served a Livingston County arrest warrant on Robert P. Kendrick, 34, Chillicothe, for alleged possession of a controlled substance, class C felony. Mr. Kendrick posted bond pending his next Court date.
On March 10, we served a Livingston County arrest warrant on Allen David Bush, 44, Chillicothe, for alleged Domestic Assault in 3rd Degree. Mr. Bush has since been released on bond.
On March 18, we began an investigation of property damage in the south east part of Livingston County. Victim reported unknown person(s) had recently shot two windows of an unoccupied trailer. Investigation continues.
On the evening of March 19, we investigated a report of an adult male who was possibly suicidal. The individual was located and no credible evidence to support a self protection hold was found.
Since March 12, we have been investigating a report of suspicious activity in the Utica area. A resident reported unusual activities at his residence and around rural Utica. A deputy was assigned to surveillance and no additional activity has been confirmed.
On March 13, we began an investigation of Identity Theft and Fraudulent Use of a Credit Device. The victim reported her credit card was illegally used on line. We are working with the credit card company on the investigation.
For 3 days last week Deputy Chris Mueller attended POWER UP Instructor training at a location in Iowa. Deputy Mueller is now certified to instruct our future Power-Up training programs. Deputy Mueller has always helped out with the classes we have offered in the past.
On Saturday sworn staff from the LCSO attended a 4 hour block of Firearms Aided Training Simulator. The course was provided by the Missouri Sheriffs' Association Training Academy at a location. The training offers up to 500 different real life simulations on Use of Force such as Shoot –vs- Don't Shoot situations.
Deputy Eric Menconi recently attended Street Survival training in Springfield. The training was reported to be excellent and we are exploring an opportunity to host a future training class in Chillicothe.
Last week Sheriff Cox attended the Mid-Winter Sheriff's Conference with the Missouri Sheriff's Association. Various training sessions were provided related to local county law enforcement, jail operations, legislative and legal matters, and grant opportunities.
Our office has remained very busy on a variety of on-going criminal investigations, assisting other agencies, calls for service, detainee and jail issues, and prisoner transports.
17. We currently have 35 people in custody at the Livingston County Jail, 7 of which are female detainees.
18. If you have any information on these or other crimes then please call us at 660-646-0515 or visit our website at www.livcoso.org for more information.