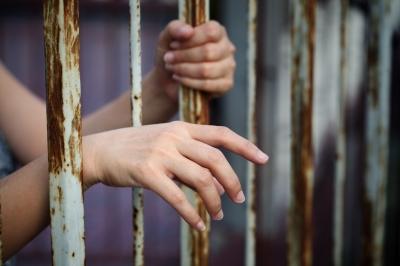 (photo courtesy sakhorn38 and freedigitalphotos.net)
After recent appearances in Livingston County Circuit Court before Presiding Circuit Judge Thomas N. Chapman, the LCSO received Court orders to cause the transfer of the following people to the Missouri Department of Corrections.
At least one of these people is excited about receiving Drug Treatment and told the sheriff they want to get the most they can out of that treatment program and change their life for the positive. We wish that person the best and hope many others can do the same.
Marsha B. Gardner, 56, Iowa Probation Violation - Delivering or selling drug paraphernalia - 2 years consecutive
Shelby Barrick, 23, Chillicothe Probation Violation - Possession Controlled Substance - Institutional Post Conviction Drug Treatment Program
Lisa M. Smith, 27, Chillicothe Attempted Forgery - 2 years consecutive
Emily S. Kramer, 22, Chillicothe Assault 2nd - Institutional Post Conviction Drug Treatment Program
Andrew Campbell, 18, Carrollton Probation Violation - Conspiracy Distribution Controlled Substance - Institutional Post Conviction Drug Treatment Program