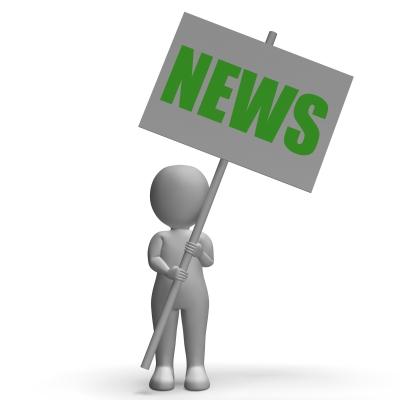 (photo courtesy Stuart Miles and freedigitalphotos.net)
Incidents:
December 03 Reserve Deputy/School Resource Officer Mike Lewis filed a report with this office regarding an alleged incident at the Chillicothe Middle School. Allegedly a student made a threat to another student. The parent(s) and juvenile officer were contacted about the matter and the school is handling administrative action in addition to the report being submitted to the juvenile office.
December 08 the LCSO assisted the Kansas City Police Department and Circuit Court of Jackson County with an issue on child custody. Our office spent time with Prosecuting Attorney Adam Warren and the Juvenile Office on this matter. A minor child had allegedly ran away from Kansas City and was staying with a parent in the northern part of Livingston County. A Jackson County Judge had issued a Court order requiring the minor be turned over to the relative from Kansas City. Our office made effort to collect information at this end and we have shared that with KCPD.
December 08 the LCSO began an investigation in Wheeling where a victim reported a car being parked in a shed and unknown person(s) entered and stole 2 Rockford Fosgate Subwoofers and 1 JVC CD player. Investigation continues.
December 08 the LCSO began an investigation in Wheeling where a person reported landlord shut off their water and locked the meter. Deputy investigated the matter and informed the landlord this is not permitted by law. Landlord allegedly maintained position as the reporting person was behind on rent. Report to prosecuting attorney for consideration.
December 09 the LCSO began an investigation into reported identity theft. A local resident was targeted on social media by a person with a fraudulent account and claiming to be an Agent with the Department of Domestic Assistance. The victim provided personal identifier information which is commonly used in identity theft. There was concern the criminal had hacked into the victims social media account. Information was given to help minimize opportunity for additional intrusion and damage. Investigation continues.
December 10 the LCSO began an investigation of burglary and theft from a farm building in the southern part of Livingston County where two Stihl chainsaws were stolen. Both saws had 20" bars and one was model MS260 and the other was an O32. Investigation continues.
December 10 the LCSO and MSHP conducted a well-being check of children at a residence in the north part of Livingston County. The complaint was unfounded.
December 11 an LCSO investigation of a registered sex offender allegedly failing to register on-line identifier(s)/social media account(s) was completed by serving a Livingston County arrest warrant on George Austin Bennett, 76, Chillicothe. Mr. Bennett posted bond and will appear in Associate Court on January 20, 2016.
Arrests:
December 07 the LCSO served a Livingston County arrest warrant on Thomas Veeder, 53, Chula for alleged Failure to Obey a Judge's Order on Bond Conditions on original class A misdemeanor of Domestic Assault in 3rd degree. Mr. Veeder was transferred to the Daviess Dekalb County Regional Jail in lieu of $25,000 bond.
Other Information:
December 07 Deputy Chris Mueller attended the town meeting in Ludlow and exchanged information with those in attendance.
December 08/09 Sheriff Steve Cox attended the town meetings in Utica, Wheeling, and Chula where information was exchanged with those in attendance.
A recent poll question on our office website and responses: "What are your thoughts on the Syrian Refugee Crisis and the U.S. government potentially authorizing some of these people to be settled in Missouri and the United States? Of those who participated 85.7% voted they are against this, 11.4% prefer stringent background checks first, and 2.9% said they welcome the refugees.
December 09 a deputy found two suitcases on U.S. 36 that contained clothing and some personal items. If these are yours please contact us at the LCSO.
December 10 Sheriff Steve Cox attended a meeting at the Daviess Dekalb County Regional Jail with the DDCRJ Jail Board and Livingston County Commission. The LCSO and Livingston County has an excellent working relationship with DDCRJ and staff.
Currently we have 54 people in custody at the Daviess Dekalb County Regional Jail, 16 of which are female detainees.
If you have information on these or other crimes, please call us at 660-646-0515 or email sheriffcox@gmail.com or submit TIPS through our website at www.livcoso.org