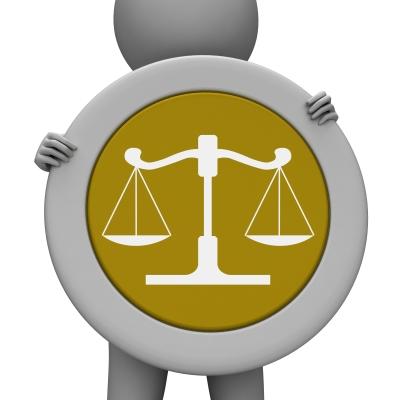 (photo courtesy Stuart Miles and freedigitalphotos.net)
It has been a very busy week in court for the Livingston County Sheriff's Office. On Monday we had multiple officers in the Courthouse as we provided staff for Circuit Court Civil Law Day before Judge Chapman and numerous cases in Associate Court for Judge Valbracht in addition to having metal detector duty most of the day.
Tuesday was Criminal Law Day in Circuit Court with 28 detainees from jail and a total of 65 felony criminal cases appearing before Judge Chapman. Court for Criminal Law Day lasted from about 8:30 until 6:30 p.m. The LCSO had 5 sworn officers providing security for both floors of court and metal detector duty. Daviess Dekalb County Regional Jail transported all the detainees here in transport vans and provided 4 detention officers to help guard detainees. The LCSO also took 3 additional prisoners into custody in Circuit Court. Associate Court had several cases before Judge Valbracht.
Wednesday was busy as Associate Circuit Law Day had 114 cases and 9 detainees that appeared before Judge Valbracht. The LCSO provided sworn staff for Associate Court, Metal Detector duty, and we also handled bailiff duties before the Honorable Judge Funk in Circuit Court. DDCRJ provides all transportation for Livingston County detainees and assists with detainee security.
Livingston County Prosecuting Attorney Adam Warren handled all criminal prosecutions.
In all the LCSO has 7 road deputies and 1 sheriff to perform road patrol duties and fulfill all statutory requirements.