The Livingston County Sheriff's Office, Clinton County Sheriff's Office, and Missouri State Highway Patrol are seeking assistance from the public with identifying this "Person of Interest" in a multiple county investigation.
The evening of January 30, 2016 a 1997 Ford F-150 pickup 4x4 was stolen from private property west of Chillicothe on Old Highway 190. That vehicle is suspected to have then been used to cause damage to private property (yards) in areas of Livingston County and eluding deputies.
Law enforcement in one or more nearby counties subsequently engaged in high speed chase(s) attempting to stop the stolen truck and apprehend the driver. Unfortunately the driver was able to elude law enforcement.
Clinton County Sheriff's Office has submitted two attached photos as we are attempting to identify and speak with the person in these photos. We have also included an actual photo of the stolen vehicle.
Any and all TIPS are appreciated. If you have information about this on-going incident please call the Livingston County Sheriff's Office at 660-646-0515, Clinton County Sheriff's Office at 816-539-2156, or the Missouri State Highway Patrol at Troop H at 816-387-2345.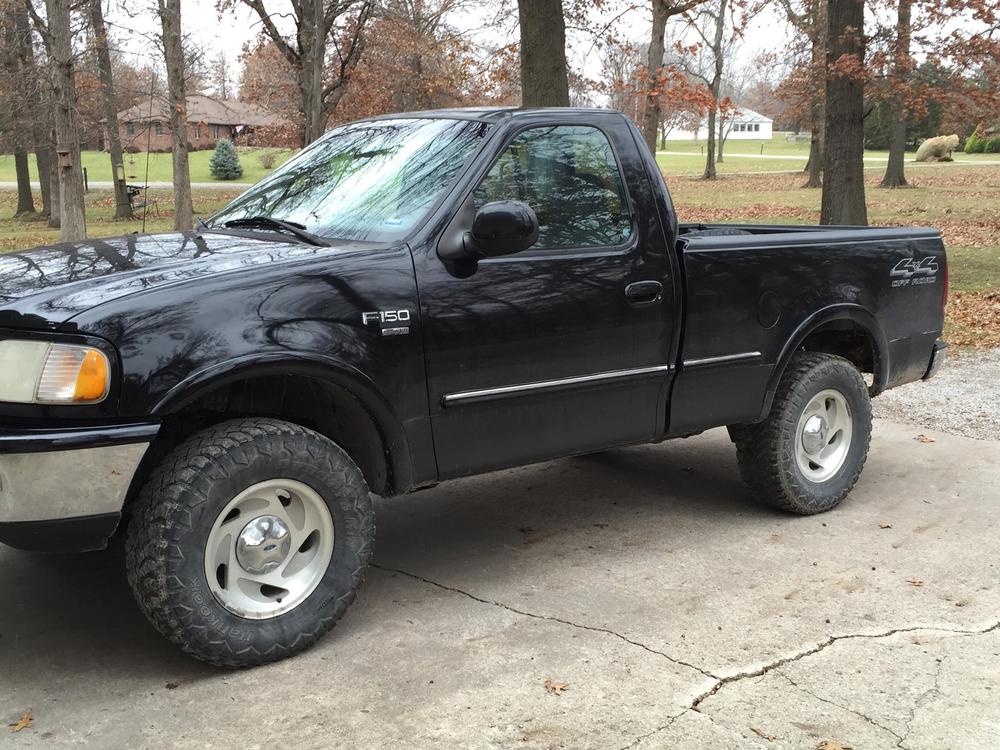 (Actual Stolen Pickup from Livingston County)