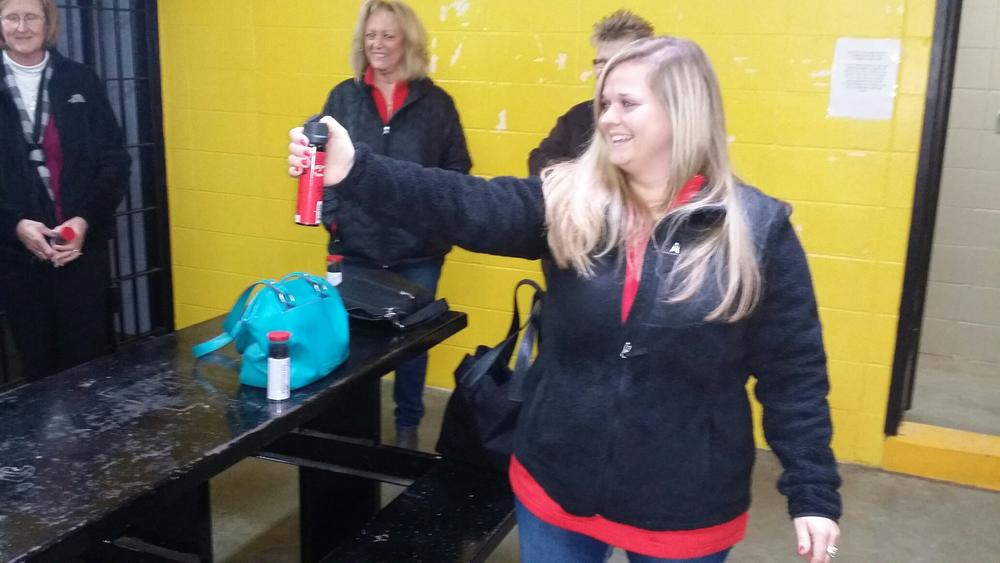 Recently the Livingston County Sheriff's Office (LCSO) continued with our program of increasing safety and personal protection for citizens. The LCSO has now held 3 classes of pepper spray training for Livingston County employees and officials at the Courthouse. We will soon be offering similar training for our citizens as described in our "2015 End of Year Report". More information will be coming soon.
LCSO Deputy Sheriff Chris Mueller is our Pepper Spray Instructor and was given this community service opportunity.
Students provided feedback how they really enjoyed the training and appreciated the opportunity to learn more about personal safety.