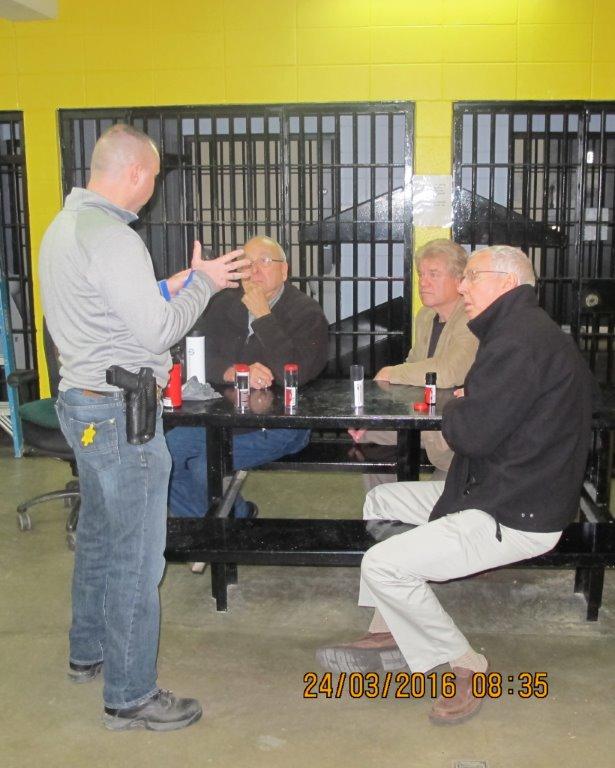 The morning of March 24 the Livingston County Commission spent time at the Livingston County Sheriff's Office learning the fundamentals of using Pepper Spray for self-defense. The commissioners even tasted the pepper spray and were exposed in the same room. The LCSO offered this instruction to all all county employees to increase safety both on and off their job.
Deputy Chris Mueller is the pepper spray instructor for the LCSO.
Please call Sheriff Steve Cox or Deputy Chris Mueller at 660-646-0515 if you would like information for a group course.