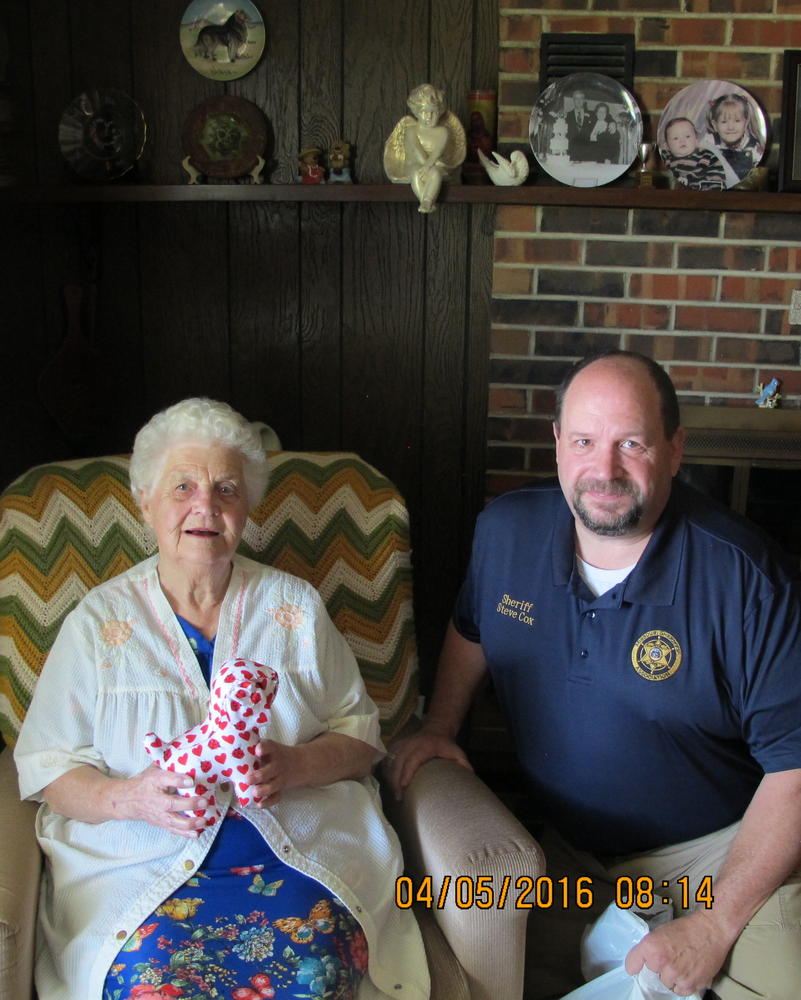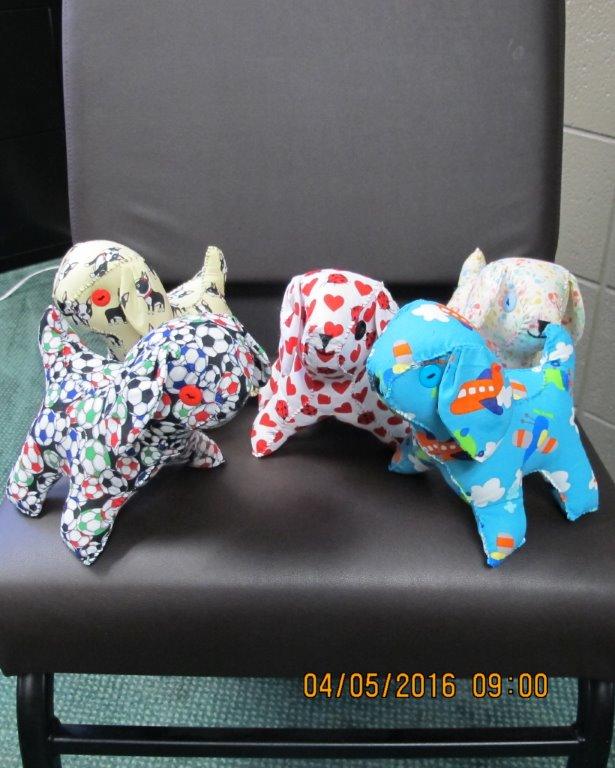 (Ruby Lamp and Sheriff Cox) (Some of Grandma's Precious Puppies)
This week Ms. Ruby Lamp called the Livingston County Sheriff's Office (LCSO) and asked us to come by as she wanted to donate something for the children we help. Ms. Lamp showed us the amazing "Grandma's Precious Puppies" she makes by hand.
We learned how Ruby has made such things for a long time but has been making the "Grandma's Precious Puppies" for around a year. Ruby shared how she has made 241 of these quality stuffed animals and has donated a majority of them to children at hospitals, a variety of children in need who have been in the news, and to kids she learns of by word of mouth. Ms. Lamp has even sent 2 of her Precious Puppies to a couple of wonderful children in France.
Ms. Lamp finally agreed to have her picture taken showing her donation and for us to share. We also had opportunity to see many photos of the joy these Precious Puppies has brought to so many children. It was an honor for us to meet and visit with Ms. Ruby Lamp and learning about her talent and seeing her huge heart.
We wish to thank Ruby Lamp for her hard work and donation to the LCSO. Today was evidence proving that Angels do exist.