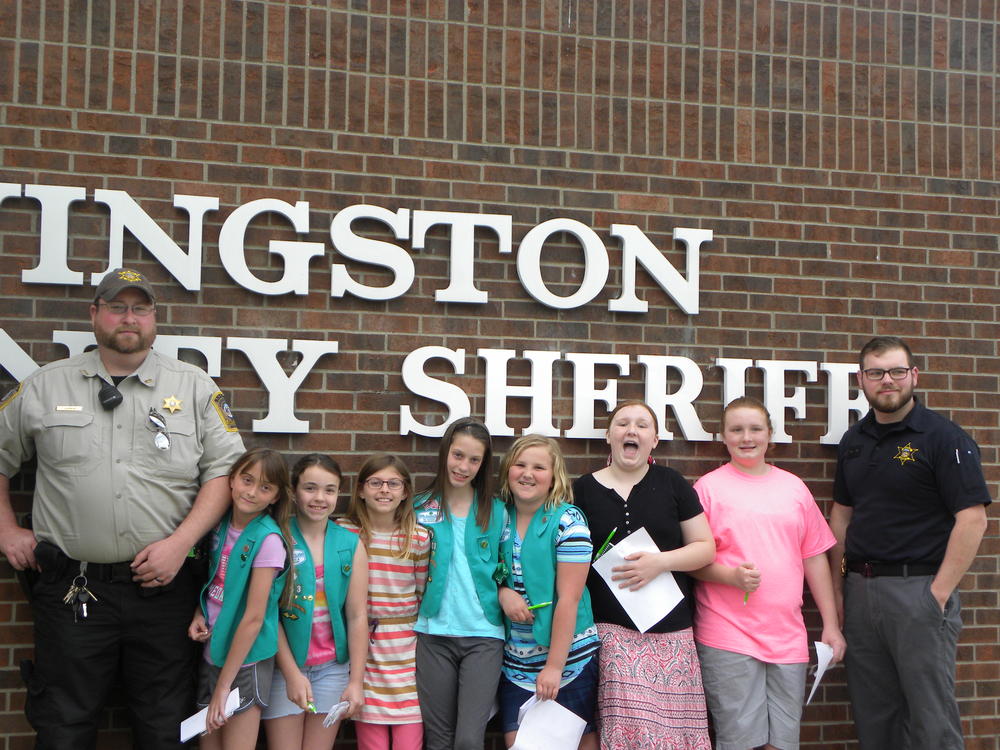 Recently the LCSO staff worked with Troop 953 on earning their Detective Badge. Some of the activities that Troop 953 participated in were the study of finger prints, graphology and how we use them to solve crimes in the county. We looked over some of the surveillance equipment and methods used by our office. We also talked about other resource that we call upon that are provided by other agencies. Such as the Missouri Highway Patrol Crime lab. They all got to participate in solving a mock crime scene.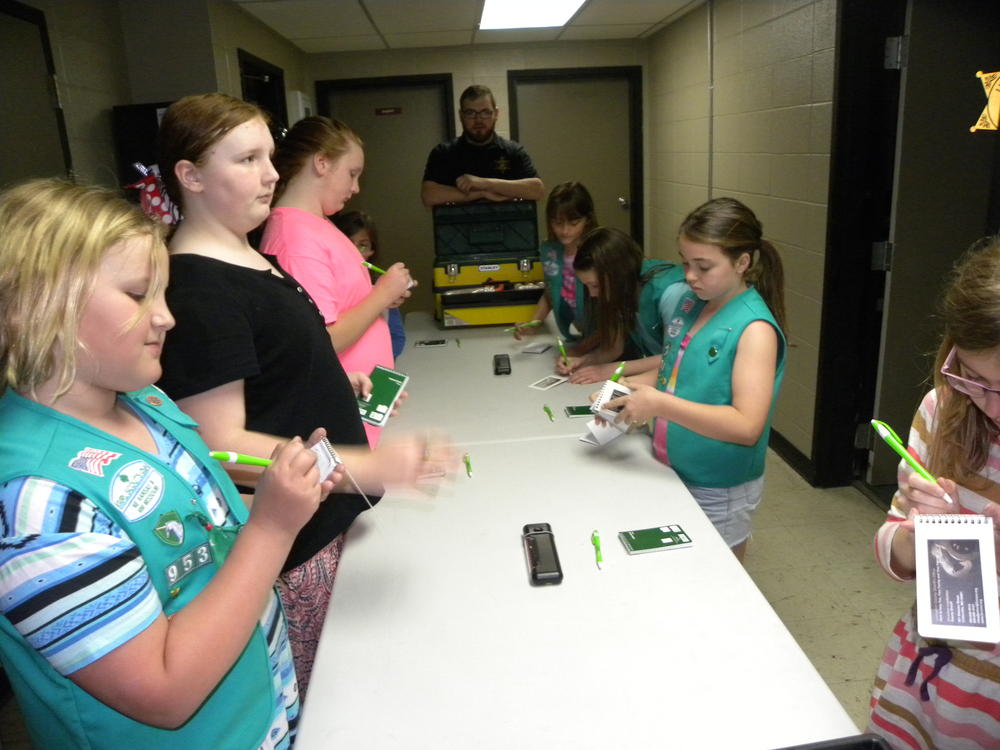 The photos are of Troop 953 along with Detective Jay Cooksey and Deputy Nicholas Leadbetter. Troop 953 is the second Girl Scout Troop the LCSO has worked with this year toward earning the Detective Badge.
Everyone reported having a great time. We are very proud of Troop 953 and our staff for all they do!
Sheriff Steve Cox