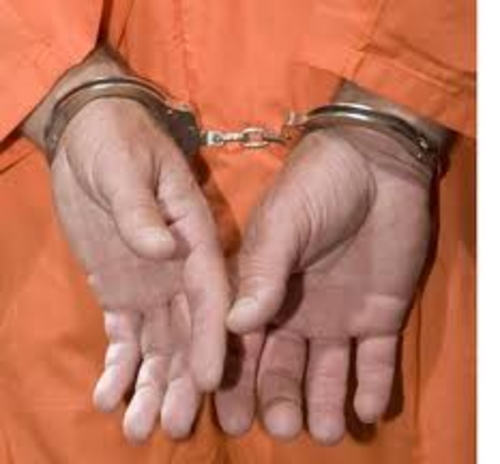 The members of the North Central Missouri Major Case Squad are continuing with the investigation of the burglary to the Bob Christison residence on Route V on the morning of April 18, 2012.
Numerous leads have been and are continuing to be followed. The investigation thus far has yielded at least the following:
Arrests: (Officially charged in Livingston County Associate Circuit Court)
1. Jennifer A. McMullin, 41, Homeless, for alleged Burglary 1st Degree and Armed Criminal Action, bond is $250,000 cash.
2. Jeremiah J. Orona, 23, Chula, for alleged Burglary 1st Degree and Armed Criminal Action, bond is $250,000 cash.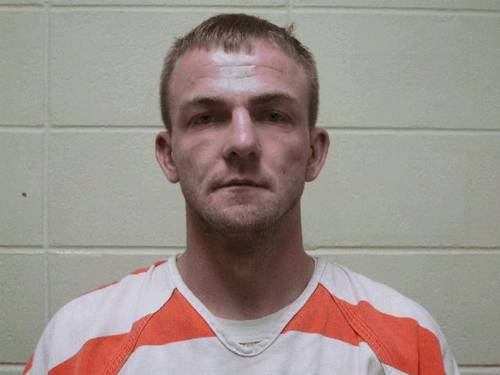 3. Jeremy L. Orona, 23, Chula, for alleged Burglary 1st Degree and Armed Criminal Action, bond is $250,000 cash.
4. Jeffery D. Stevens, 31, Chillicothe, for alleged Burglary 1st Degree, Assault 2nd Degree, Person Prohibited from Possessing Firearm, Unlawful Use of a Weapon, and Armed Criminal Action. Bond was set at $350,000 cash.
5. We arrested Jessie Christopher Perez, 31, Homeless, hiding inside a residence in the 300 block of Locust Street, Chillicothe, for the alleged Burglary 1st Degree and Armed Criminal Action, bond $250,000.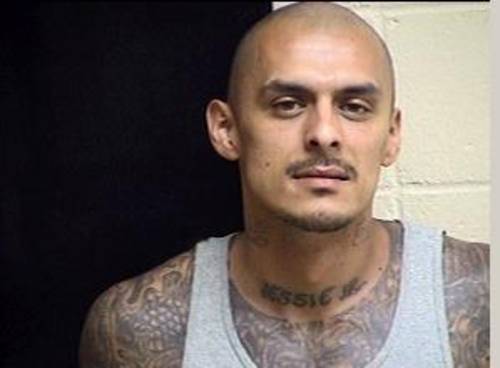 Activities:
1. Multiple tips provided yesterday indicated that one or more suspects were hiding inside 140 Harrison Avenue, Chula, Livingston County, Missouri. Officers received no response when they arrived at the residence. A search warrant was obtained for the home, out building, and two parked vehicles. The Chillicothe Police Spider Unit was activated to execute the entry per and secure the scene. No one was found at the residence and potential evidence was seized. (The above address is the location of the search warrant, we apologize for a prior proof reading error).
2. NCMMCS Investigators picked up Ms. McMullin yesterday for interview. She was subsequently arrested and incarcerated in the Livingston County Jail for the above alleged charges.
3. Mr. Jeremiah Orona came into the LCSO after Chief Deputy Lightner spoke with him on the phone. Mr. Orona came in to tell us he had nothing to do with this incident. Allegedly, Mr. Orona later confessed to his involvement in the crime.
4. Mr. Jeremy Orona was arrested by case squad investigators at a location in Chillicothe and allegedly has since confessed to his involvement in this crime.
5. Mr. Jeffrey Stevens was arrested in the 500 block of Waples Street last night by Chillicothe Police during their assistance with this investigation. Allegedly potential evidence was seized related to this crime and Mr. Stevens has confessed to his involvement in this incident.
6. Mr. Stevens was released from the Missouri Department of Corrections on or about December 16, 2011 and is currently on parole for Unlawful Use of a Weapon. A parole warrant is being issued for his arrest today.
7. I believe it is fair to report the Christison residence was intentionally targeted and other home(s) had allegedly been or were being cased as possible burglary targets as recent as Wednesday morning. One or more of the suspects reported they did not intend for anyone to be in the residence and were surprised with the witness arrived.
Comments:
1. On behalf of the victim, property owner, and all the officers/agencies involved in the investigation we wish to thank the numerous people who provided tips and information. This significantly expedited the investigation and locating the suspects.
2. I wish to thank the officers and agencies who assisted in the Major Case Squad activation as they were extremely dedicated, professional, and determined to help solve this crime. Many of the officers involved worked up to 19 hour shifts this week in effort to keep the wheels of justice moving forward.
3. I especially wish to commend all the members of the Livingston County Sheriffs Office especially the E-911 Dispatchers for keeping accurate information, helping with the hundreds of incoming phone calls, and all the Deputies for the lengthy hours of hard work, professionalism, and dedication in seeing this through.
4. A sincere "Thank you" to Judge James Valbracht and Prosecuting Attorney Adam Warren and their staff for the assistance and extra after hours work for us to obtain search warrant(s) and arrest warrant(s).
5. We anticipate the Major Case Squad will disband this evening. LCSO officers will continue to with additional paper work and check any additional leads.
6. The investigation has potentially provided crucial leads on other criminal activity in this area. That information has been shared with the respective agencies for further investigation.
7. The most important thing about this entire incident is that no one has been injured.