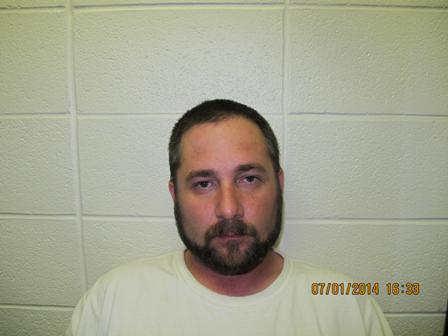 Aaron P. Dryer Jessica Dawn Borchert
An LCSO investigation from November 09, 2015 of burglaries in the southeastern part of Livingston County is taking a huge step forward as we now have two felony arrest warrants.
In November 2015 the LCSO shared camera shots of 2 suspects actively burglarizing a building and were seeking TIPS on our website and social media. In continuing with these investigations we have worked with other agencies and followed leads between here and the Kansas City area.
June 16, 2016 Sheriff Cox added 2 fugitives to the Livingston County Sheriff's Office (LCSO) MOST WANTED website, being: Aaron P. Dryer, 38, Pleasant Hill, and Jessica Dawn Borchert, 24, Excelsior Springs. Both people are charged with alleged Burglary in the 2nd Degree and Theft/Stealing property valued between $500 and $25,000, bond has been set on both warrants at $25,000 cash. Additional charges are potentially pending.
We appreciate all TIPS we receive. If you know the whereabouts of these two fugitives, please call us at 660-646-0515, submit a TIP through our website at www.livcoso.org or contact your nearest law enforcement agency.
(Note: All persons are innocent unless and until proven guilty in a Court of law. An arrest or arrest warrant is merely an allegation and nothing more.)