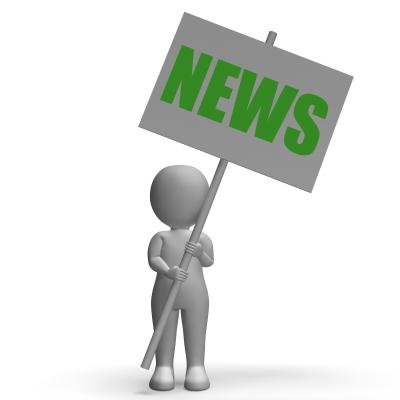 (photo courtesy Stuart Miles and freedigitalphotos.net)
Incidents:
June 2016, the LCSO has been continuing reported misdemeanor sex offense violations to one or more juvenile victims in Livingston County. That investigation is nearing completion as a person was able to be interviewed June 21. A report is being submitted to the Prosecuting Attorney seeking arrest warrant for the suspect.
June 9 the LCSO investigated alleged Animal Abuse/Neglect/Abandonment offense in Chula. Subject was issued citation at completion of investigation for alleged Animal Neglect or Abandonment 2nd Offense. Court date scheduled July 13, 2016.
June 18 Area business reported to LCSO of underage male allegedly in possession off a fake id. Investigation resulted in deputy recovering a part of that alleged fake identification. Interview shows subject admitted to paying $100 in another county for the false identification to be made.
June 20 the LCSO responded to a call of domestic disturbance and discovered no evidence or information to support a criminal violation arrest. Additional information was provided to a parole/probation officer.
June 21 deputy stopped a vehicle on U.S. 36 and Liv 4068 for 81 in a 65. Victor Chavez, 22, Illinois arrested for alleged possession of marijuana. Chavez posted bond and was released on a summons. Another item seized is being submitted to the MSHP Crime Lab for identification and potential pending criminal charge.
June 22 Deputy Sheriff/School Resource Officer Mike Lewis filed a report with our office regarding an investigation of a juvenile assisting at a local school allegedly taken questionable photo(s) of one or more young students while at the school. The photo(s) lack full face or state of nudity but are deemed inappropriate. The juvenile suspect has met with the juvenile office and LCSO deputy. A report is being submitted to the juvenile office. School authorities quickly acted upon this while administrative action and notification(s) were taking place.
Arrests:
June 17 the LCSO served a Livingston County arrest warrant on Jill Marie Boley, 36, Purdin for alleged Probation Violation on Driving While Suspended 2nd Offense. Bond was set at $1,000 and Ms. Boley was transferred to the Daviess Dekalb County Regional Jail in lieu of bond.
June 18 the LCSO extradited Krachenda J. Paustian, 25, Chillicothe, from the Grundy County Sheriff on a Livingston County arrest warrant for alleged Probation Violation on original conviction of class C felony Drug Violation, bond denied by the Court. Ms. Paustian transferred to DDCRJ.
June 22 the LCSO served a Polk County arrest warrant on Bryan Lee Becker, 49, Chillicothe for alleged Failure to Appear in Court on a class D felony Nonsupport in each of 6 individual months within any 12-month period, amount owed in excess of $5,000. Mr. Becker was transferred to the DDCRJ in lieu of bond.
Other Information:
June 22 Sheriff Cox attended a meeting at the Missouri Sheriffs' Association.
June 23 the LCSO has 26 people incarcerated in the Daviess Dekalb County Regional Jail.
LCSO staff remain very busy with these and many other on-going criminal investigations.
Citations:
June 14 a deputy stopped a vehicle for equipment violation and issued the Clinton Missouri man citations for alleged no driver's license, no auto insurance, and no tail lamps.
If you have information on these or other crimes, please call us at 660-646-0515 or submit a crime TIP through our website at www.livcoso.org.
Reminder that all arrests and arrest warrants are merely allegations and nothing more. Everyone is innocent unless and until proven guilty in a Court of law.