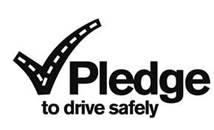 This morning started busy in Livingston County on U.S. 36 at Utica Junction with a 2 vehicle crash and at least two people transported to Hedrick Medical Center. Two LCSO deputies were assisting at the scene with a Missouri State Trooper. The officers had emergency lights activated and were wearing their traffic safety vests when an east bound car driving the speed limit quickly approached their position and the driver did not properly react to the situation and nearly struck the deputies, trooper, and patrol vehicle(s). The driver was able to make a last second reaction that prevented the situation from being much worse.
A deputy stopped and ticketed the motorist who was returning home after working night shift and reported being tired.
This week has not been kind to area motorists. Just yesterday in Grundy there were two bad traffic accidents with people injured in the first and a fatality in the second accident.
Our thoughts and prayers are with those involved in the 3 accidents and their families.
Sheriff Steve Cox