The Livingston County Sheriff's Office (LCSO) and Missouri State Highway Patrol (MSHP) have been involved with 2 serious incidents the morning of July 24, 2016.
On U.S. 36 near Pleasant Grove Church was a vehicle accident which caused 2 fatalities and at least one other person seriously injured and flown by air ambulance to a hospital. The MSHP is continuing with the crash investigation.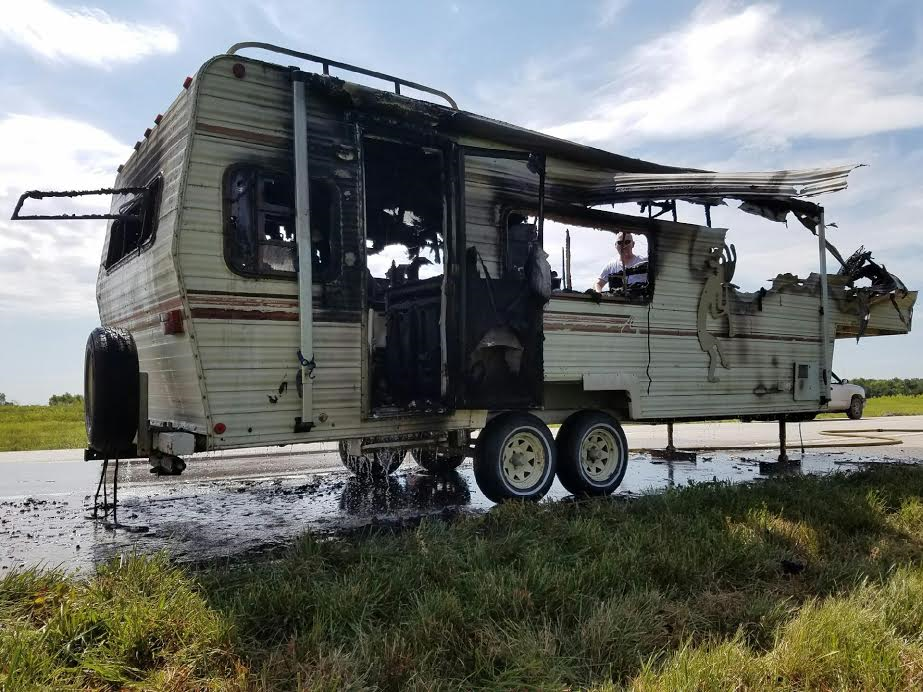 On U.S. 36 near Utica a RV caught fire (pictured above) and Deputy Dustin Woelfle arrived to provide assistance. The driver reported having removed the propane tanks from the RV and emergency fire was responding. Subsequently the RV owner reported to the deputy there may be some small propane bottles in the camper. Deputy Woelfle had stopped traffic in time as at least one smaller propane bottle exploded and went through the side of the camper.
Deputy Woelfle reported an emergency responder had a medical emergency where CPR and first aid were provided until Chillicothe Department of Emergency Services arrived to transport.
Our thoughts and prayers are with all of the victims and their families, loved ones, and friends. We ask for additional thoughts and prayers for these kind and wonderful people as well.
Sheriff Steve Cox