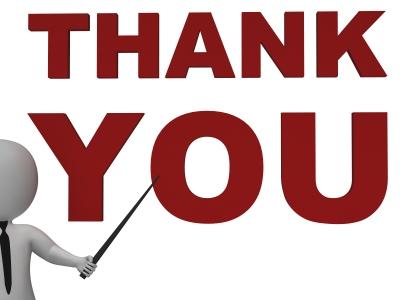 (photo courtesy Stuart Miles and freedigitalphotos.net)
After all the violence and significant events which have taken place in the United States this year involving law enforcement; it is very comforting to know we live and work in such a great community.
Several times this year members of the public and/or local businesses have shared their appreciation with the Livingston County Sheriff's Office and have shared cards, cookies, snacks, or other items.
Just this week a nice couple wanted to express their strong support and personally delivered several large pizzas for our staff. Not only did we enjoy this for 2 days, but each of us have been humbled by the many random acts of kindness and strong friendships.
We very much appreciate our citizens, communities, and county so again we THANK YOU! Our entire office remains ready to help you and your family.
Sheriff Steve Cox