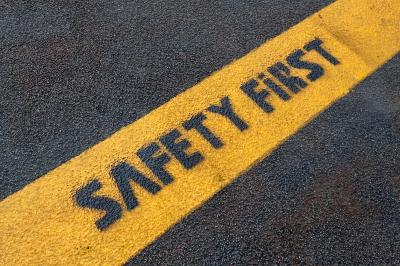 (photo courtesy of phasinphoto and freedigitalphotos.net)
The Livingston County Sheriff's Office (LCSO) is asking parents of students who either ride with someone or drives to/from CHS and all other schools in Livingston County to have a frank conversation with their children about vehicle safety.
The LCSO has received numerous complaints from citizens about careless and imprudent driving all around CHS by several young drivers. Our priamry goal here is to make certain everyone is safe. The posted speed limit around CHS is 20 and/or 35 depending on location. Several complaints include fast driving, passing on a hill, and driving on the wrong side of the roadway. All of us are concerned about the potential for a serious accident.
We are asking that you please speak with your high school student(s) and explain the need to drive safe even if your child is not involved, so they may also encourage their friends to practice vehicle safety.
Just this morning the LCSO stopped 2 vehicles for speeding around CHS. The LCSO staff does not enjoy issuing traffic tickets but we do when necessary, and we will certainly be present when possible in and around schools when possible.
We are working with the school resource officer to help share this message with students at school.
Your assistance is very much appreciated.
Sheriff Steve Cox