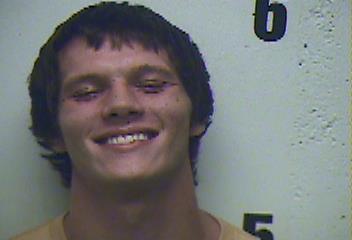 Drew Colton Wilkison
Thursday, August 25, 2016 the Livingston County Sheriff's Office (LCSO) was able to conclude several days work on a fugitive investigation for Drew Colton Wilkison, 21, Chillicothe. Mr. Wilkison was wanted on a Livingston County felony Probation Violation arrest warrant on original charge of class C felony Burglary 2nd Degree. The Court had denied bond on the arrest warrant which was issued August 25, 2016.

The investigation led an area west of the old prison with belief Mr. Wilkison was in a residence on the west side of Chillicothe. The LCSO and Chillicothe Police Department (CPD) monitored the area and soon after leaving a home a short foot chase resulted in arrest of Mr. Wilkison. Potentially an additional charge of felony Resisting Arrest by Flight may be filed with this case.
No injuries were reported and minimal force was required to complete the arrest. Law Enforcement also received assistance from the Missouri State Fire Marshall Investigator. Mr. Wilkison is now in the custody of the Daviess Dekalb County Regional Jail pending Circuit Court appearance.

Sheriff Steve Cox