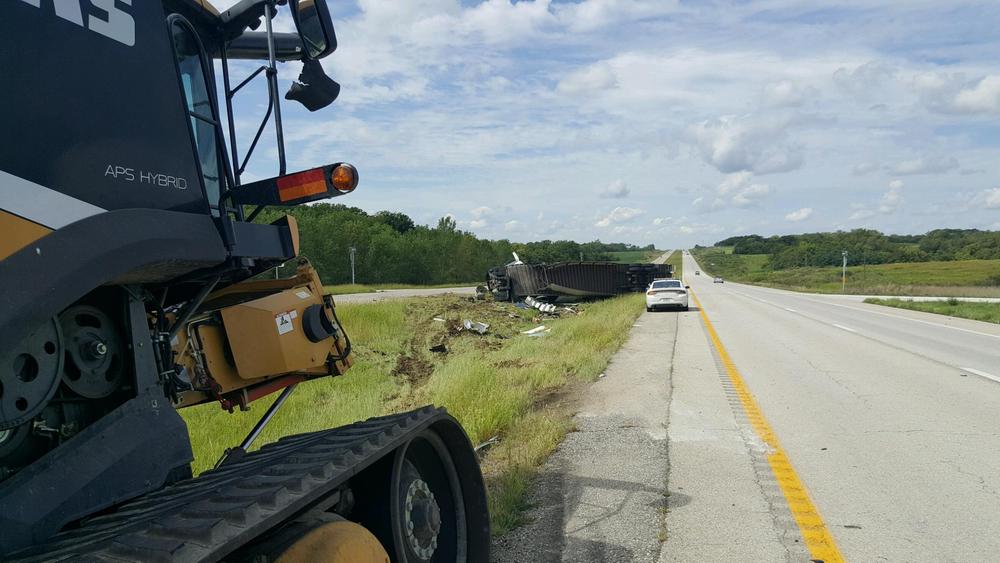 (photos courtesy Deputy Nicholas Leadbetter)
Be Safe on our Roadways. Labor Day weekend always brings a significant increase of vehicle traffic on our area highways. Remember fall harvest is about to begin and with that we also see added traffic from slower moving farm equipment.

Today a semi-tractor/trailer and farm combine came in contact on U.S. 36 near Liv 405 west of Mooresville with the semi possibly striking the tire of the combine. Both vehicles were damaged with the semi being extensively damaged but fortunately no serious injuries were reported. Deputies and Troopers have been busy with the accident investigation and safely directing traffic. Emergency Responders from Mooresville, Dawn, and Chillicothe Department of Emergency Services have assisted.

Wherever you may go, please be safe and drive defensively. We love it when everyone gets home at the end of their day.
Sheriff Steve Cox