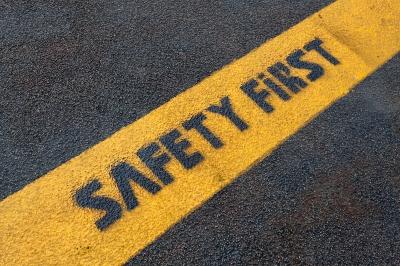 (Photo courtesy phasinphoto and freedigitalphotos.net)
The Livingston County Sheriff's Office has again received multiple complaints regarding school aged drivers in the area of Chillicothe High School at times before and after school. All complaints were about careless and imprudent driving such as vehicles passing other vehicles, running off the roadway, not yielding, and failing to stop at stop sign/signal. Citizens described the dangerous driving in close proximity to the school and also a few miles away. The LCSO has been working the area and monitoring traffic when opportunities exist.
We are asking for parents and family of school aged drivers to talk with your young drivers about the ramifications of bad decisions while behind the wheel. A citation is bad enough but injuring or killing another person will haunt any driver the rest of their life and instantly devastate the families of everyone involved.
A Careless and Imprudent Traffic Citation from a Deputy Sheriff or State Trooper carries 4 points against your driver's license, Court appearance, huge fine plus Court costs, and the long lasting impact of very high priced insurance.
Our office intends to broaden our range of both patrol and stationary activities around CHS and aggressively enforce traffic violations. Although we prefer NOT to write tickets we will be issuing a citation when necessary and for school aged drivers we will also notify your parents. Several parents have already been startled when notified by this office of their son or daughters driving.
The LCSO will also continue working with the schools in educating students about practicing safe driving. The safety of the public and for our youth is far too important, that is why we ask you to TEAM with the LCSO and CHS in stressing the importance of safe driving.
Sheriff Steve Cox