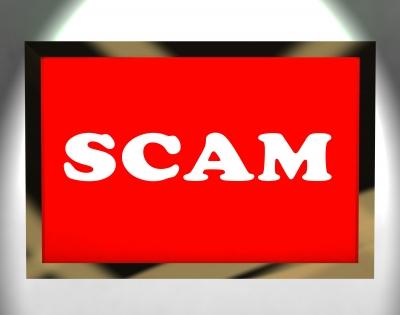 (picture courtesy Stuart Miles and freedigitalphotos.net)
The LCSO has been received a variety of reports of scams to many people in our community recently. These are some of the scams reported. Should you be contacted, simply do not respond or engage in conversation with these people. If you have been scammed out of money you need to report that to your local law enforcement agency.
A person calling claims to be an Investigator with Livingston County and needing to talk about a check fraud case. The "Investigator" provides a toll free number to call back and even gives a docket number as a reference. The rest of the scam attempts to scare the citizen with threat of arrest and prosecution unless a specific amount of money is transferred immediately.

Various scenarios of IRS scammers are continuing to call area citizens in attempt to obtain quick transfer of money to avoid being arrested and/or charged with a tax crime.

A scammer calls claiming to be a grandchild and having been in an accident, in the hospital, or arrested by the police and needing emergency money.

Citizens being contacted through various means claiming you have won a lottery or give-a-way of some type and convincing you that a small fee needs to be sent first in order to get this process started.

Lonely person scam. This is where someone you meet on line gets you to fall for them but are in need of money to fly here or for other reasons.
The one common issue with these scammers is they get you to believe in something and then start working to get money from you. Often times the victim believes it is worth the small asking price for the reward being promised. Actually once money is paid the scammers continue to milk that cash cow until the gig is up and the victim learns they have been ripped off.
Many scammers now take it one step further and have a different person follow-up with you. Let's say you are out $10,000 dollars to the scammers and they realize you know you are a crime victim. A new person will contact you and claims to be with an attorney's office (or other official) and for a small fee can get most or all of your money back. This person convinces you into sending additional money to get this started. When this person actually is part of the scam operation and only further victimizes you.
Nearly all of these criminals are overseas or in Canada. Sometimes they will spoof their phone numbers to appear as if calling from within the United States or even in your own community. Sometimes these people will have actual toll free or other numbers from within the U.S. and the federal agencies get these numbers shut down and within hours the scammers have another number and are up and running.
The criminals located outside the United States have great success and a very slim chance of being identified. The best thing you can do is ignore them and hang up the phone. Keep your own money, you earned it.
Sheriff Steve Cox