Search for Fugitive Continues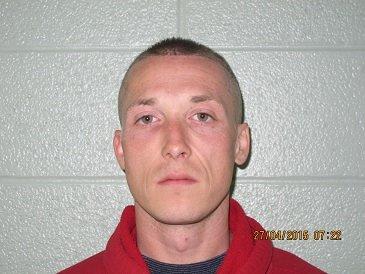 Steven L. Burns file photo
On September 29 the LCSO began searching for Steven L. Burns, 30, Utica who is wanted on a Livingston County arrest warrant for alleged Probation Violation on original class D felony of Violation of Sex Offender Registration requirements. The probation violation warrant is a "No Bond" warrant and was dated September 29-2016.
The search continued on September 30 with LCSO and Missouri Probation/Parole Officers as the GPS device Mr. Burns was required to wear was showing a remote location north west of Utica in a heavily wooded area. Officers conducted a lengthy search and did not find Mr. Burns. We believe that Mr. Burns somehow removed the GPS bracelet after learning of the arrest warrant. We know Mr. Burns parked his vehicle at home yesterday and left on foot or with another person. Evidence also suggests that Mr. Burns has or is now receiving assistance from at least one person outside the immediate family. Anyone who provides assistance to a fugitive may also be arrested for a felony violation.
Mr. Burns is on the LCSO Registered Sex Offender list due to a 2008 offense in Livingston County which resulted in convictions of 1st degree Forcible Rape and 1st Degree Forcible Sodomy.
Our goal is to take Mr. Burns into custody on this warrant without incident. The best solution for Mr. Burns before additional charges are sought is to immediately surrender to law enforcement.
If you have information on the location of Mr. Burns please immediately notify your nearest law enforcement agency or the LCSO at 660-646-0515 or submit a TIP through our website at www.livcoso.org.
Sheriff Steve Cox