Jail Riot and Damage
This weekend we experienced significant problems from some or all of the detainees in cell block 3 of the Livingston County Jail. Cell block 3 has since been evacuated and the detainees moved to two other county jail facilities. Staff reports that minor problems from multiple detainees of area 3 had been taking place for several days and were being dealt with daily up until this weekend when some or all of the detainees allegedly elevated the matter to a much higher level.
The situation reports show that several (if not all) of the men in area 3 were being disruptive and repeatedly refusing to comply with jail rules and reasonable requests from the detention officer(s) on duty. When problems continued Saturday evening the detention officer on duty felt is was in the best interest for the safety and security of the jail and all occupants/staff to place area 3 on lock down.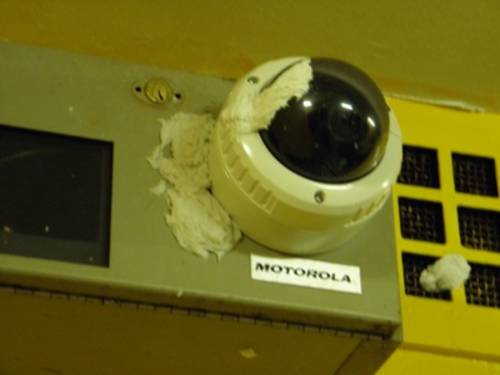 The majority (if not all) of the men in area 3 began to trash the jail and be even more disruptive. Specifically many or all were yelling and screaming profanity, threatening assault upon staff, threatening to throw feces and urine on staff or anyone who came around, beating on their bunks, plugging drains and plumbing, flooding cell pods and the cell area. Several threw wads of wet toilet paper in attempt to cover the cameras. The detainees were being so loud it was easily heard in the front lobby of the sheriff's office.
When the late shift detention officer reported to work he immediately could hear the yelling and comments coming from cell block 3. That detention officer reported hearing several men screaming phrases of specific things about staff, assault toward staff, and how they wanted a detainee in another cell area to be killed!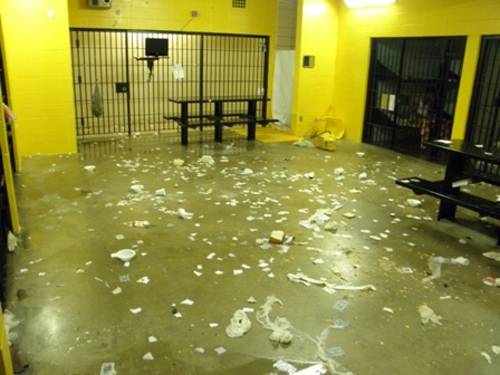 Water to area 3 was shut off to eliminate the attempts being made to flood the jail and sewer system. Additional staff attempted to speak with the detainees but it was evident they were not going to comply or calm down. The detainees continued with their disruptive behavior.
On Sunday morning the inmates were fed dry cereal and toast due to the expectation the food was going to be thrown at staff and/or trustees. The majority (if not all) of the detainees in area 3 returned to yelling, screaming, and making threats to staff while throwing their cereal. Some of the detainees even made it known they were going to physically assault the sheriff and urinate on him at first opportunity.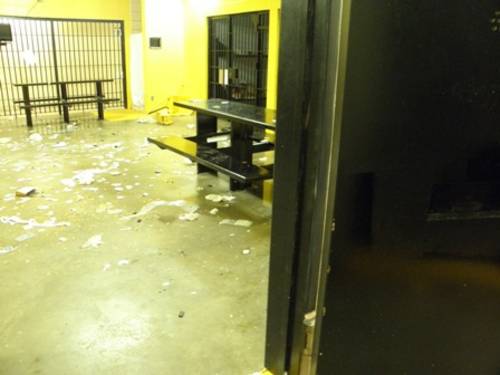 When Sheriff Cox arrived at the jail on Sunday morning it was evident most (if not all) of the detainees in area 3 had continued with their negative behaviors from Saturday. The sheriff spoke with these men and explained the situation as to what process was about to take place. At least one detainee claimed our staff had tried to torture them by making them smell sewer gas and they were tired of water backing up in the shower for weeks with nothing being done. The sheriff did note a slight sewer gas odor in the north east corner of the jail.
Our professional plumber is frequently at the jail and regularly inspects and/or repairs the plumbing each time he is summoned and had been to the jail the previous week. The plumber reported past primary problems have been due to detainees flushing items into the sewer system and creating clogs. The problem is then compounded when the detainees both run and flush large amounts of water into the system.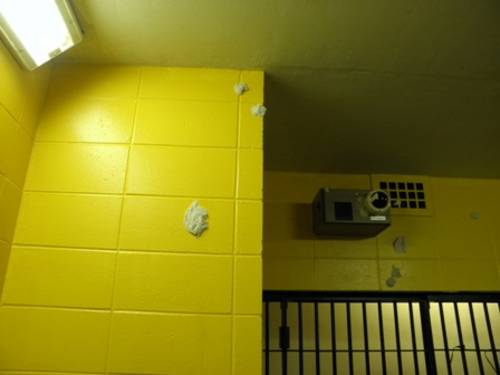 The Livingston County Jail had 41 people in custody this weekend. Additionally we had several detainees who either had common enemies or were under Court ordered no contact with specific detainees in our jail and therefore could not be placed in cell areas 1 and 2. We had no alternative but to move 9 detainees to other facilities on Sunday. We were then able to clean area 3 and the safety walkway and readied this area for the plumber.
Sheriff Cox requested the plumbers inspect the facility due to significant concern one or more detainees had flushed items into the plumbing system in attempt to flood the entire jail with sewage. The sheriff also requested the plumbing system be inspected with video to ensure the system was intact and operable or determine if problems had previously existed and any repairs are currently needed. Shortly after the plumber began his inspection he reported finding certain item(s) which should not have been flushed into the system.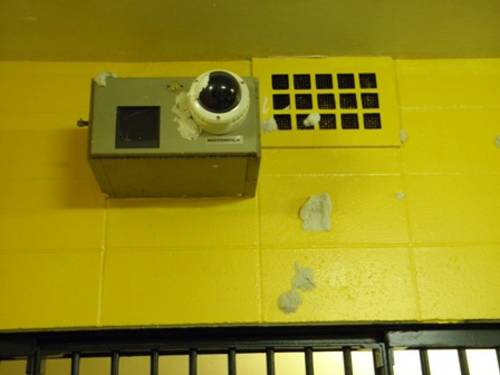 We are looking into any correctional grade devices which may reduce or limit the water flow in the shower and/or provide us the ability to regulate when the shower will be on. We are also reviewing our policies and giving consideration on how to enhance safety and increase control over all detainee movement to minimize the potential for any future problems.
A detailed report will be submitted to Prosecuting Attorney Adam Warren for consideration of criminal charges against detainee(s) for their alleged riot actions and damage to or attempts to create or cause damage to a county jail facility. If charged and upon a finding of guilt the Courts may impose any sentence and potential restitution including costs of housing. Please keep in mind that every person including these detainees are innocent unless and until found guilty in a Court of law.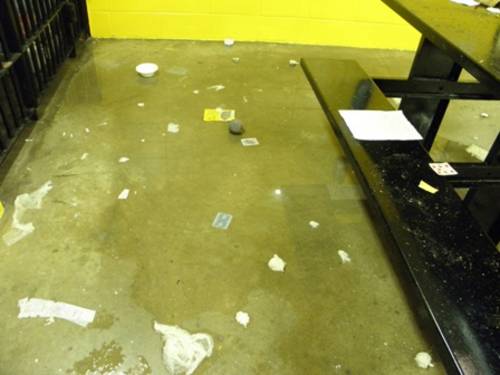 Video evidence is being downloaded and will be included in the report. A deputy will review the lengthy video and document the events for the written report.
The current Livingston County Jail was built in 1977 and has 48 beds. The county commission permits the sheriff to have only 5 full time and 1 part time detention officers on staff for 24/7 coverage, which often means only 1 detention officer is on duty per shift. The weekend population was at 41 persons in custody. We are currently seeking to fill a vacant full time and part time detention position.
This is not something which exclusively happens at the Livingston County Jail. Unfortunately this type of behavior has or can happen at any jail facility and prison. We believe it is important to share with our citizens the incidents which happen in our facility and to help educate other to what we deal with and the dangers of our job. The Livingston County Jail is a public facility and funded through county revenue and law enforcement sales tax.
Photos have been attached to this public information release.