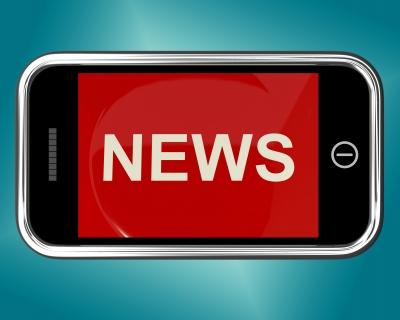 (photo courtesy Stuart Miles and freedigitalphotos.net)
Incidents:
October 2 the LCSO began an investigation of hit and run accident and property damage. Unknown person drove into and damaged a barb wire fence in the 14000 block of Liv 230 and left the scene. Investigation is continuing.
October 1 the LCSO began working an investigation in Wheeling where a spare tire was stolen. Since then at least 2 additional tires and wheels have been stolen in Wheeling. Investigation continues.
October 6 the LCSO completed an incident report of failing to appear in Court on a person now also wanted on a misdemeanor warrant of domestic assault.
Recently the LCSO has assisted at least 2 different people with concerns over depression and/or suicidal thoughts.
October 6 the LCSO responded to an alarm at an area school. The alarm system was being worked on and there was no problem.
Arrests:
September 29 the LCSO arrested Christina Marie Sloan, 30, Springfield, on a Boone County, Arkansas arrest warrant for alleged Methamphetamine violation. Ms. Sloan was transferred to DDCRJ pending extradition from an Arkansas Sheriff.
October 2 the LCSO served a Linn County arrest warrant on Sarah Rayne Keith, 21, Chillicothe for alleged non-moving traffic violation. Ms. Keith posted the $97 dollar bond and was released with a court date.
October 4 a deputy stopped a vehicle on 65 at Liv 222 for 77 in a 60. The driver, William, Gene Sykes, 27, Springfield was arrested for the alleged speed, driving while revoked/suspended, and failing to register a motor vehicle. Mr. Sykes posted bond and was released on summons.
October 6 the LCSO served a State of Arkansas arrest warrant on Kayla D. Jaggers, 52, Jonesboro, Arkansas for alleged felony failing to appear in court. Ms. Jaggers was transferred to the Daviess Dekalb County Regional Jail pending extradition by an Arkansas Sheriff.
Additional Information:
The LCSO staff remains busy working on past and current criminal investigations, court bailiff and security duties, administrative issues, assisting other agencies, and other statutory requirements.
October 3 Sheriff Steve Cox attended a meeting with the Missouri Peace Officer Standards and Training (POST Commission) in Jefferson City. Sheriff Cox was appointed by Governor Jay Nixon and continues to serve on the POST Commission since March 2011.
October 3 Sheriff Steve Cox attended the town meeting in Ludlow. Area information was shared with those in attendance.
LCSO received orders from Livingston County Circuit Court to transfer the following to the Missouri Department of Corrections to serve a sentence or attend a treatment program:
Kevin Zorn, 39, Chillicothe Probation Violation - Possession Controlled Substance - CODS - 120 Program
Peggy Zorn, 37, Chillicothe Probation Violation - Possession Controlled Substance - CODS - 120 Program
Waverly Perkinson, 31, St. Louis Probation Violation - Possession Controlled Substance - 7 years
A recent POLL question on the LCSO website asked your opinion on a professional athletes in the NFL refusing to stand for the National Anthem. Of those who participated 2% indicated they had not heard about this, 3.9% said they have no opinion, 5.9% support the action, 19.6% believe it is the players right to express their opinion, 21.6% would boycott the game, while 47.1% said the NFL or team should discipline the player.
Take our next poll question about Halloween which is on our website at www.livcoso.org
If you have any information on these or other crimes, please call us at 660-646-0515, dispatch at 660-646-2121, or submit a TIP through our website at www.livcoso.org
Citations:
Several speeding citations have been issued by LCSO staff recently, some were based on citizen complaints of driving. Speeds were 90 in a 65, 88 in a 65, and 77 in a 60, 78 in 65, 85 in 65, 84 in a 60,
Additional citations were issued to a Breckenridge driver for failing to proceed with caution when approaching a stationary emergency vehicle. A Browning driver received a citation for failure to yield to an emergency vehicle displaying emergency lights and siren.
Sheriff Steve Cox