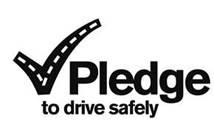 Early afternoon of October 27, 2016 the Livingston County Sheriff's Office (LCSO) was notified of a vehicle pursuit that began in Linn County with a Linn County Deputy attempting to stop a motorist. The driver of that vehicle is reported to have fled the deputy and was driving at high speed and erratic and that chase soon entered Livingston County.
The LCSO was summoned to assist the Linn County Deputy. The Chillicothe Police attempted to use spike strips on the suspect vehicle near Chillicothe's eastern City limits but the suspect avoided the spikes, but an officer from another jurisdiction did not. The LCSO then took over the pursuit which continued west past Chillicothe on U.S. 36. Chief Deputy Claypole noted the suspect appeared alone in the vehicle but kept reaching way over in the passenger area as if attempting to retrieve a firearm or tossing items he did not want to be caught with. There was also concern the vehicle was possibly stolen at the time of the attempted stop.
The suspect driver was unable to completely avoid the Missouri State Highway Patrol spike strip deployment on U.S. 36 in Caldwell County. The suspect continued westbound until the tire(s) deflated and at that point the suspect was taken into custody in Caldwell County by the LCSO, MSHP, Caldwell County Sheriff's Office, and Chillicothe PD officer.
Chief Deputy Claypole noted the suspect commented he thought he had an arrest warrant in Independence and was planning to keep driving to Kansas City where pursuits are not allowed. The suspect allegedly had a revoked license and several other problems in addition to a history of violence.
The suspect and vehicle were turned back to Linn County Sheriff's Office. It is unknown by this office if any drugs, weapons, or other evidence were located in the vehicle. Any media or additional questions should be directed to Linn County Sheriff's Office.
Sheriff Steve Cox