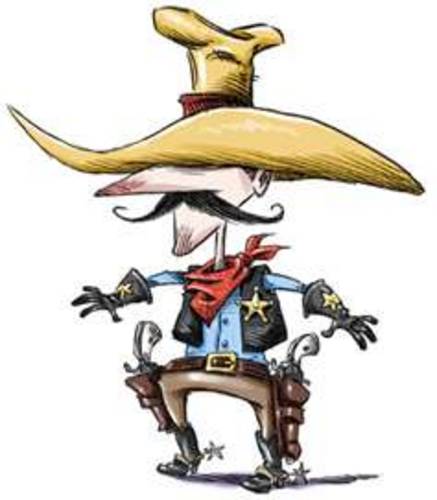 On May 07, we picked a Livingston County fugitive from the Carroll County Sheriff. We served an arrest warrant on Walter Roy Hall Jr., 39, Chillicothe, for alleged Theft/Stealing-Failure to Appear in Court. Mr. Hall was incarcerated in the Livingston County Jail and subsequently released on bond. Tip(s) had been generated from the Livingston County Sheriff's Office website and that information was shared with the Carroll County Sheriff.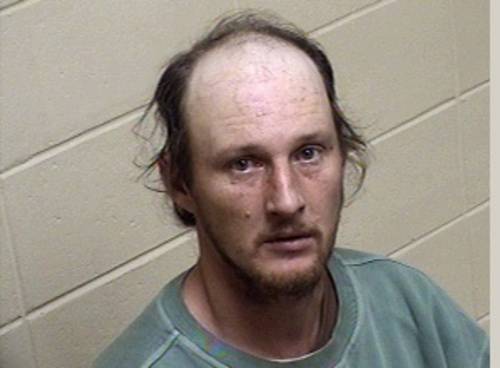 On May 05, we assisted the Linn County Sheriff with an investigation of a stolen horse. A person near Utica was found to be riding the alleged stolen horse. Information was provided to the Linn County Sheriff for use with their investigation.
On May 05, a deputy and MSHP Trooper responded to a call of a drunken man armed with a handgun at a location on Liv 261. Investigation reports reveal the female who called 911 was allegedly intoxicated and that no one had been there with a handgun that evening. The information obtained from other witnesses was credible and the matter was unfounded.
On May 08, we began an investigation of a burglary at the Mooresville Community Center. Person(s) entered the building and apparently looked through what limited property was there. Nothing major was reported stolen. The suspect(s) should consider if their illegal activity was worth up to 7 years in prison. Investigation continues.
On May 04, we investigated damage to a private mailbox on north U.S. 65. Unknown person(s) struck the mailbox and caused significant damage. Investigation continues.
On May 05, a rural resident reported a possible burglary and theft from her residence. The victim advised that she believes someone entered her home and removed a part to a garden seeder. Victim was not missing anything else at that time but had previously been concerned that milk and cigarettes had been removed from the home at different times. Investigation continues.
On May 03, we served a Christian County arrest warrant on Natalie K. Hampton, 27, Fair Grove, MO for alleged class C felony possession of methamphetamine-PROBATION VIOLATION. Bond was denied by the Court.
On May 03, we investigated a report of a suicidal person at a location along Route V. The CDES transported the patient to HMC where proper assistance was given to the person.
We recently transported the following men to the Missouri Department of Corrections in St. Joseph on Parole Violation warrants:
Richard D. McLaughlin, 39, Brookfield.

Patrick W. Cope, 32, Chillicothe.
On Wednesday, we picked up a male detainee in custody of the Grundy County Sheriff for appearance in Livingston County Court for alleged Conspiracy to Commit Forgery. We also picked up a male from the Missouri Department of Corrections for a mandatory Court appearance and returned him to St. Joseph.
On May 09, after a female booked into the Livingston County Jail and allegedly was successful at smuggling contraband into the women's cell area. Staff noticed what appeared to be unusual activity in the women's cell area and the detention was given a bag of tobacco but the female refused to turn over the lighter. Disciplinary action hearing is pending and a report is being submitted to the Prosecuting Attorney for consideration of criminal charges.
On May 09, we began returning the 9 men who had been moved from the Livingston County Jail on Sunday. Eight of the men will be given opportunity to provide a statement as to their level of involvement. A report will be submitted to Prosecuting Attorney Adam Warren for consideration of any criminal charges. All 8 will then receive a due process hearing for alleged jail rule violation(s) and potentially receive in-house disciplinary action if jail rules were found to have been violated.
The plumber has completed cleaning and inspecting the plumbing system. Several items of evidence was pulled from the plumbing and photographed. Some item(s) were traced to a specific pod in area 3. Detainees did not cause any additional damage other then destruction of jail property (mostly being paperwork, hygiene supplies, and possible bedding materials).
On Monday evening, Sheriff Cox attended the Ludlow Town meeting where area information was shared with those in attendance.
A detainee who had been approved work release from the Court had his privilege suspended this week after staff determined several work release rules were not being followed. The situation will be reviewed if/when the requirements are met.
If you have any information on these or other crimes then please call us at 660-646-0515.