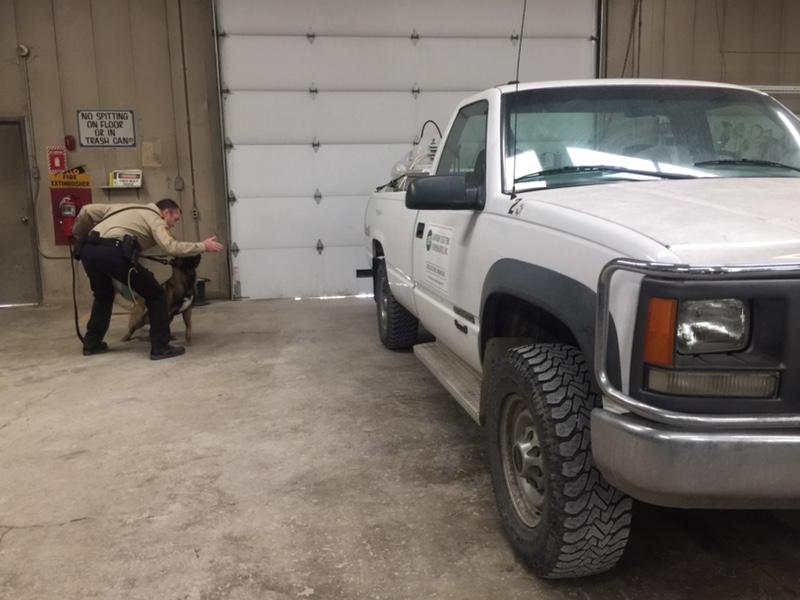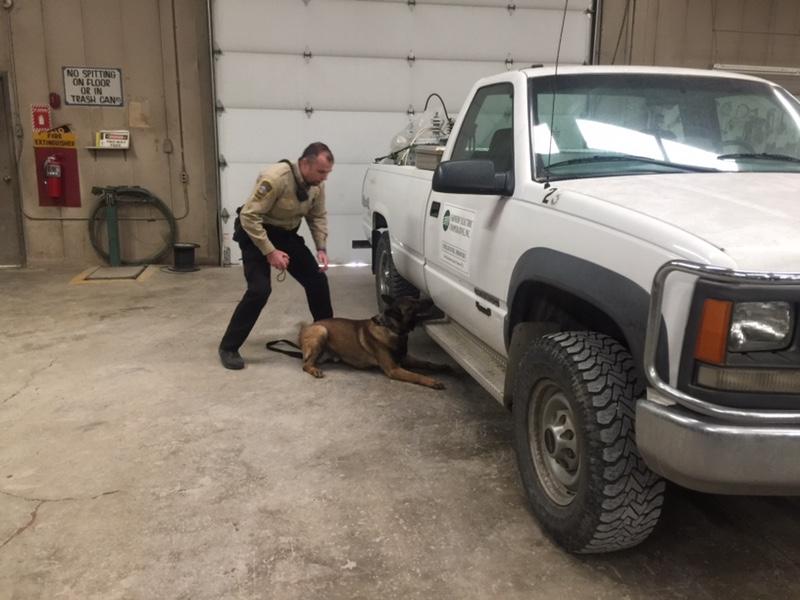 (Photos of Deputy Mueller and Zaki)
Monday, March 20, 2017 Deputy Sheriff/K-9 Officer Chris Mueller and K-9 Zaki gave a presentation to Farmers Electric crew members on Meth Lab debris, Marijuana Growing Operations, and Concealed Carry Permits. Zaki was introduced and displayed his working abilities in locating contraband.
Monday evening Sheriff Steve Cox was invited to give a presentation to the Kiwanis Club at the Grand River MultiPurpose Center in Chillicothe. The dinner and discussion lasted about 2 hours where information was shared on recent events, election issues, and questions from the audience.
Sheriff Steve Cox