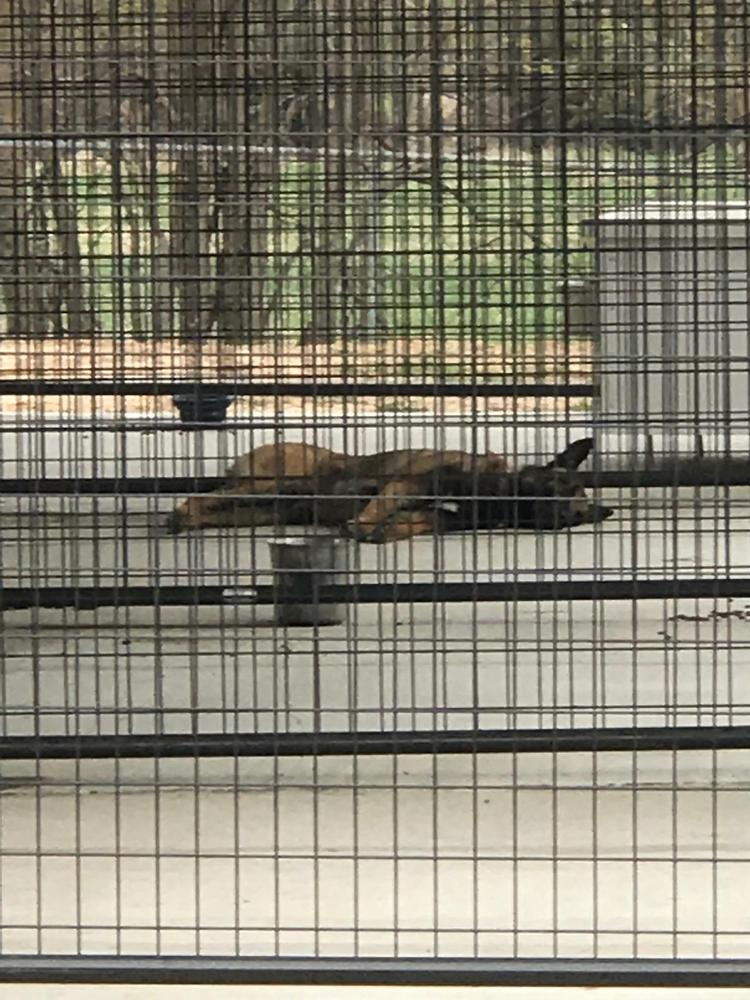 Deputy Chris Mueller and K-9 Deputy Zaki attended training April 3-9, 2017 in Kansas. The training consisted of narcotics detection, refined apprehension skills, tracking, and parcel interdiction.
The training course is free for the LCSO per agreement with the original purchase of Deputy Zaki.
Photo submitted by Deputy Mueller of Deputy Zaki after one of the lengthy days of training.
Sheriff Steve Cox