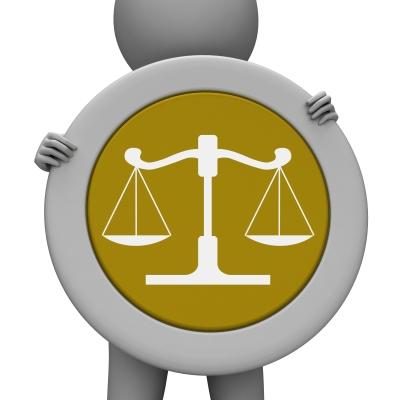 (photo courtesy Stuart Miles and freedigitalphotos.net)
Afternoon of April 24 Sheriff Cox was working the metal detector and security on the 1st floor of the Livingston County Courthouse. The Livingston County Sheriff's Office (LCSO) had several detainees in Circuit Court for hearings and a deputy and Circuit Marshall were also in Circuit Court.
Two people came into the courthouse wearing shirts with very large lettering which read "Free My Brother". Sheriff Cox tried to explain the shirts were not allowed into the courtroom and the reasons why. However these two people chose to be extremely loud and disruptive about the matter and were ordered to leave the courthouse and property.
A short while later the same two people came in with the male now wearing a hoodie over the same shirt and the female wearing an inappropriate top. The two were informed they were not going to attend court. Before the sheriff could say another word the same two people instantly became very loud and disruptive to the entire building. Both people were again escorted out of the building. It was obvious their goal was to disrupt the court proceeding.
After court and while assisting the detention staff in moving detainees from the courthouse to the transport van these same people were across the street yelling profanity and other things at law enforcement.
Both people may face a future charge of trespassing and peace disturbance.